A makeup artist trick that many women don't know about is eyeshadow primers! There's nothing worse than doing a fantastic look and then having your eyeshadow fade after a couple of hours. Well, say goodbye to that! With these eyeshadow primers, your makeup will stay on, and stay gorgeous!
1

Too Faced Shadow Insurance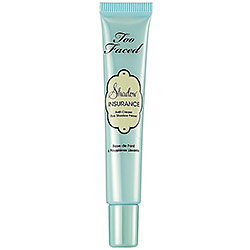 One of the most common eyeshadow primers I see used, and for good reason! Too Faced's Shadow Insurance is my absolute favorite. It provides a nice base for your shadow, and isn't too messy or gloopey, which is the problem you can run into with other primers. It's extremely easy to blend into your skin, and it's my go to primer for any look! It's available online and in-stores at both ULTA and Sephora for around $20.00.
2

Urban Decay Primer Potion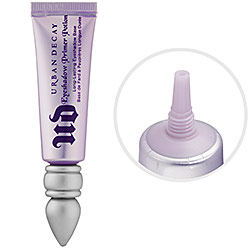 Another hugely popular eyeshadow primer, UD's Primer Potion is one of my favorites for day looks. It works fantastically for all looks, but I feel that it holds lighter colors better so I tend not to use it when I'm doing darker nighttime looks. It's also lightweight and easy to blend, so it doesn't clog up your eye and take space away from your eyeshadow. If you want it, you can find it online and in-stores at both Sephora and ULTA for $20.00.
3

Kat Von D High Voltage Eye Primer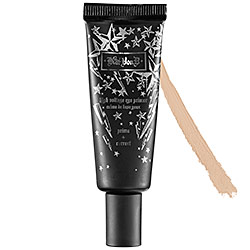 Kat Von D's makeup is a brand that I find extremely underrated, so I try to spread the love wherever I can. Her eyeshadow primer is truly fantastic! It's a nice, thick consistency, so it holds color really well. I like this especially for dark smokey eye looks. Whatever you decide to use it for, this High Voltage Primer will certainly get the job done. It's available online and in-stores at Sephora for $15.00.
4

Make up for Ever Eye Prime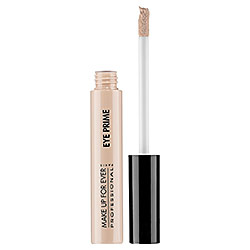 I've found that you really can't go wrong with anything from Make Up For Ever, and the eye primer is no exception. This is a solid primer that'll really anchor the color in and make it pop. I don't own it, but I've borrowed it from my friend for a nighttime smokey look, and it worked wonderfully! If you'd like to purchase Make Up For Ever's Eye Prime, it's available online and in-stores at Sephora for $22.00.
5

Bare Minerals Prime Time Eyelid Primer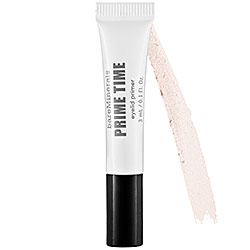 I'm going to be honest, this primer isn't my favorite. But, it's still a wonderful primer. It does its job in keeping the eyeshadow on, and slightly enhancing the vibrancy of the color. It's a primer I use for more casual looks. You can get it in-stores and online at both ULTA and Sephora for $18.00.
6

Benefit Stay Don't Stray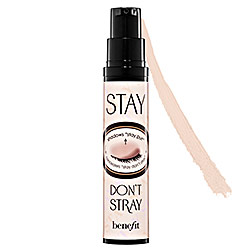 I'm sort of obsessed with Benefit Cosmetics, however I mostly use their face products. I'm glad to say that their eye products are fantastic as well! It works amazingly, and blends well. It'll even out the color on your lid to help the eyeshadow go on more evenly. It's a bit more expensive, but so worth it! It's available both online and in-stores at ULTA and Sephora for $26.00.
7

NARS Smudge Proof Eyeshadow Base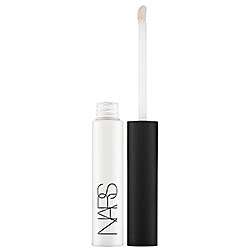 I first found this primer when watching some YouTube makeup tutorials and became interested in it when people said how well it worked. Let me tell you, IT WORKS. You don't even need a lot of it, just a few little dabs blended in well will do the job perfectly. If you want it, it's available online and in-stores at Sephora for $24.00.
If you currently don't have any form of eyeshadow primer in your makeup kit, you should go out and buy one of these as soon as you can! Many women will use concealer or their foundation as a primer and that works well, but I've found there's nothing like actual primer to keep your eyeshadow on long and pristine. What's your favorite primer?