With coral still a hot springtime color, coral makeup is a dazzling choice to brighten up your beauty routine. There are lots of different shades and variations within the spectrum, from softer peach hues to vibrant colors that veer more toward orange. The shade is versatile and feminine but still fun and flirty, so it's a great palette to introduce into your makeup bag. Still, there are definite dos and don'ts for wearing it, so it's worth it to learn about the best ways to incorporate coral makeup.
---
1

Love up Your Lips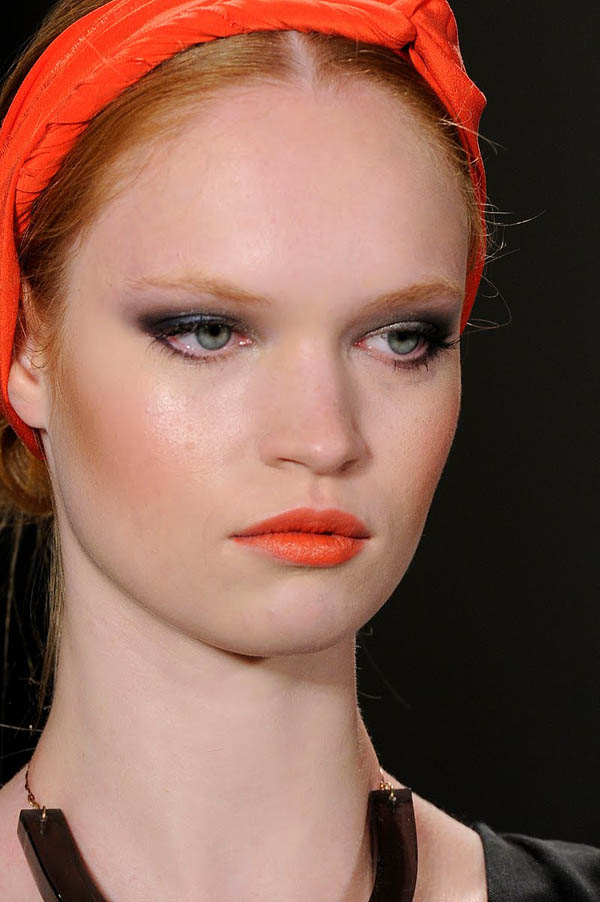 Lovely lipstick is one of the easiest ways to start incorporating coral makeup into your beauty routine. Since there are so many different coral colors, you'll easily find something that suits your skin tone. Go bright and bold or keep it soft and subtle, depending on your skin, your preferences, and the occasion. Check out glosses, lipsticks, softly hued moisturizers, lip stains, or even a simple lip pencil.
2

Stick to Matte Shades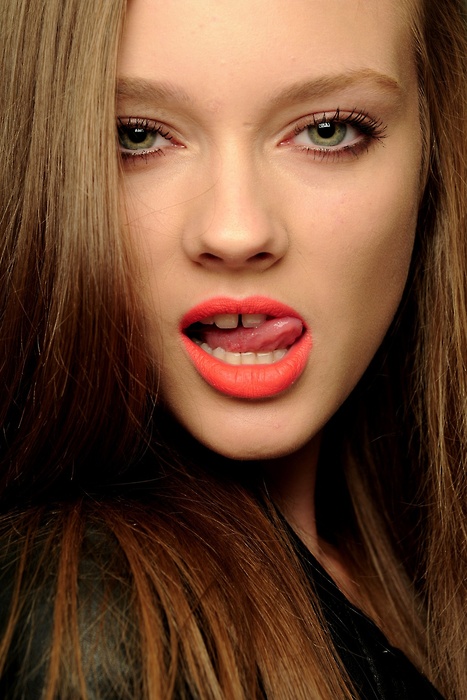 Whatever kind of lipstick you choose, keep it matte. Coral is a polarizing, pretty color, so too much glitter can be a over the top. If you want some shine, add a slick of clear gloss over your pout, or stick to a lip gloss. Matte shades of coral are still vibrant, plus they're longer lasting. You won't overwhelm your face, and you can keep the focus on your lips.
---
3

Details on Your Nails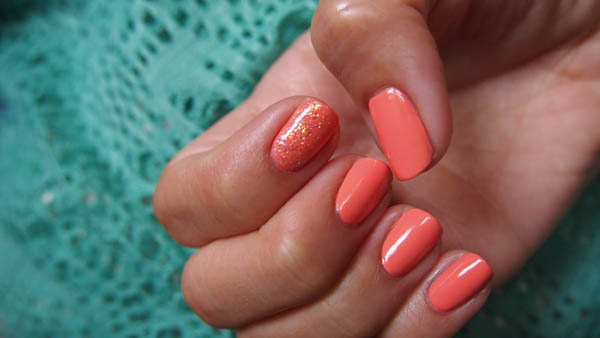 If you're a little iffy about wearing coral makeup, you can just make up your fingers and toes! A coral mani or pedi will allow you to get a little bolder with your color choices. This way you can add glitter, or stick to a flat shade – it really depends on your mood. Just remember your skin tone and don't choose anything too garish or Halloween-ish.
---
4

Brush up on Blush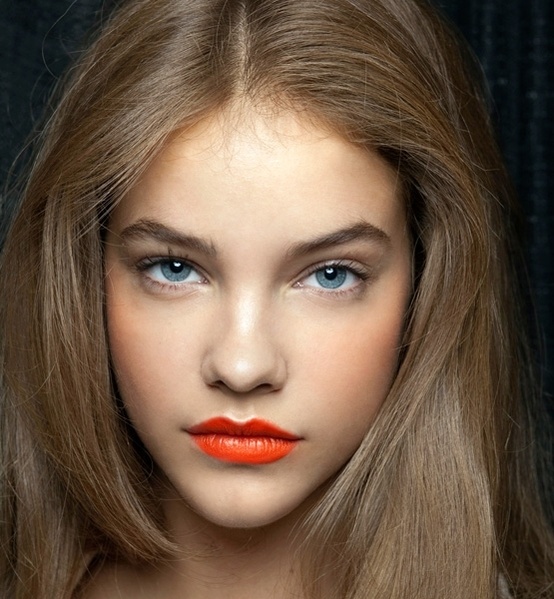 Blush is a brilliant way to wear coral, but it's a little tricky. If you're quite fair, go for a lighter shade or try a cream based blush rather than a powder one. If you have darker, richer skin, powders are fine, as are bolder colors – your beautiful skin can handle all that brightness and carry it off flawlessly. If you're worried that your blush is a little too much, either mix in some foundation or even some bronzer (this creates a lovely, golden glow), or simply brush on some powdered foundation after applying your brush.
---
5

Watch Your Foundation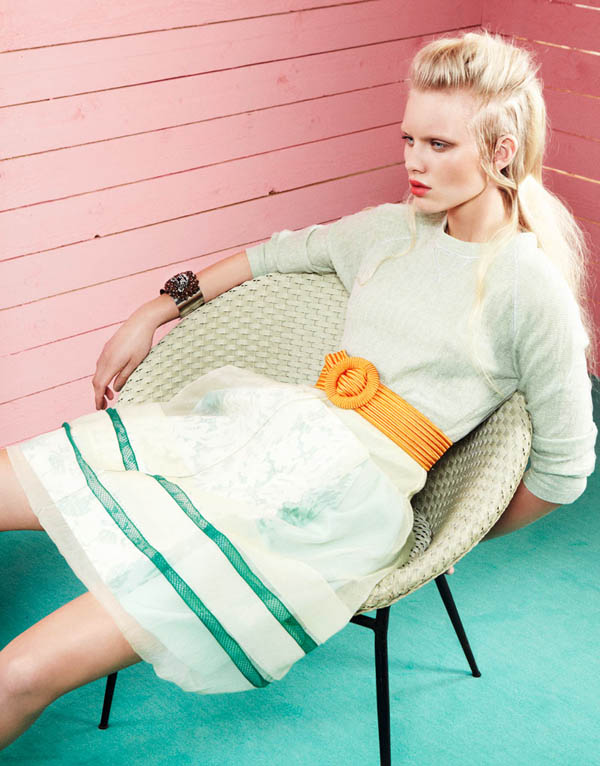 Speaking of your foundation, make sure you blend. Try to go for a dewy, natural look. However you choose to wear coral, you want that feature to become the focus. A smooth, flawless foundation makes that much easier. If you wear bronzer, use it lightly; you'll get plenty of glow from your gorgeous coral color.
---
6

Mix and Match Your Colors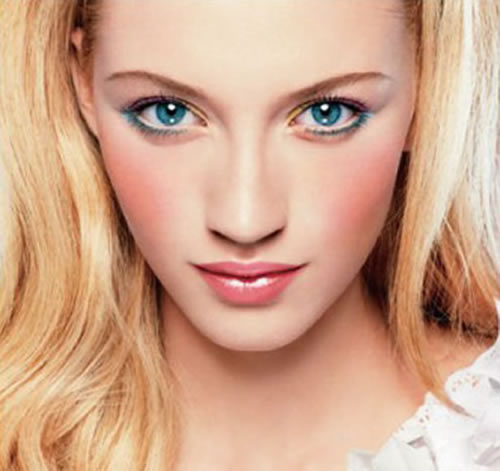 Don't be afraid to mix coral with different shades, either. For instance, on your lips, think about a red or rosy lip liner to go with your coral lipstick. This creates a gorgeous contrast that both tempers and highlights the coral quality of your pout. Coral also looks lovely with gold, or even certain shades of yellow or orange for a daring citrus appearance.
---
7

Cap It off with Coral Eyes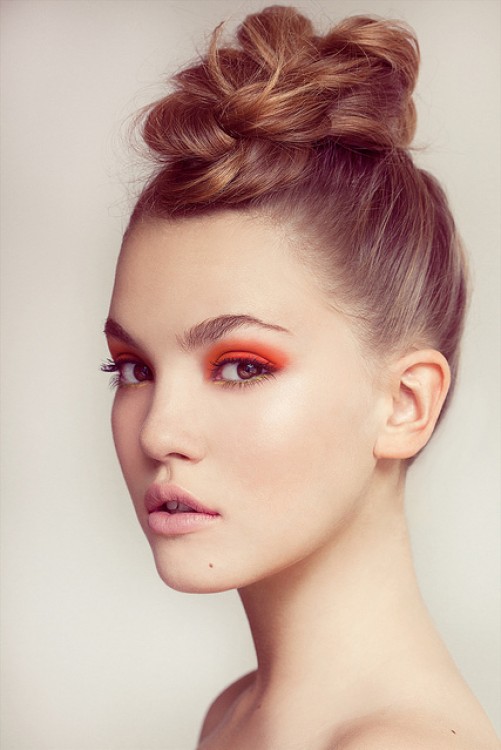 I think coral eye shadow is simply gorgeous! You may choose something on the pink side of the spectrum, or highlight with orange hues. This is most definitely a splashy, glamorous look, so don't get too dramatic unless you're heading out to the club with the full intention of acting like a wild femme fatale. You can go coral all over or simply apply a bit of shadow on the very center of your eyelids, then blend in with complementary shades. That way, every time you wink, you reveal a surprise!
I love coral. It really does look beautiful on every possible skin tone, from glowing mahogany to creamy caramel and from beautiful bronze to pale alabaster. Remember to layer it on with thought to your skin tone, know when to keep it light and when to go dark, and have fun experimenting with a lovely, bright shade. Have you tried wearing coral makeup or is it a little too bold?
---
Comments
Popular
Related
Recent