The best eye makeup removers do two things. First, they go on easily and wipe off easily, and second, they don't irritate your eyes. Price is an important factor as well, which means choosing the right eye makeup remover might take a little trial and error, but it's worth it! Eye makeup removers are a must-have in nearly every girl's list of cosmetic products. I know that taking my eye makeup off can either be a piece of cake, or a painful process that leaves me pulling and rubbing and tugging try to get my lovely makeup from the day completely off. That's why I've got a great list of the best eye makeup removers on the market for you. If you have a favorite of your own though, please feel free to share it!
---
1

Estée Lauder Gentle Eye Makeup Remover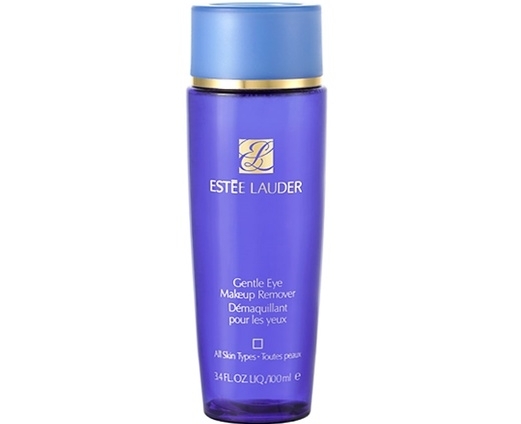 When it comes to choosing the best eye makeup removers, Estee Lauder is a safe brand to start your search with. Estee Lauder's extremely gentle and oil-free eye makeup remover cleans without leaving a residue. Users love this product for its ability to remove makeup effectively without the need for any tugging or harsh wiping.
Price: $18.00 at macys.com
2

Neutrogena Oil Free Eye Makeup Remover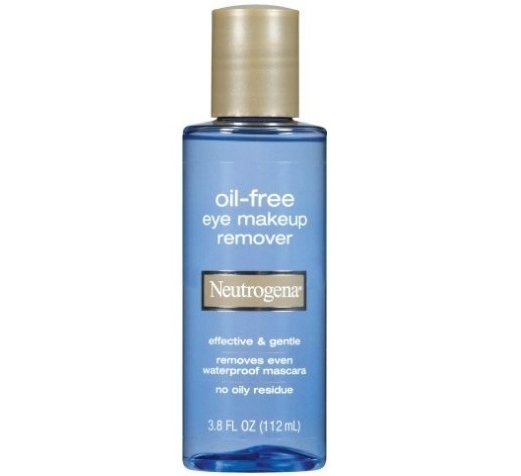 Never doubt that Neutrogena will give you great results that you can find at your local drugstore, and it won't make you spend a lot of money either. Neutrogena's formula is oil-free and made with aloe and cucumber extracts for a soothing after effect. It is dermatologist tested, leaves no oily residue behind and is affordable. Not much more a girl can ask for, right?
Price: $6.00 at drugstore.com
---
3

BareMinerals Instant Waterproof Eye Makeup Remover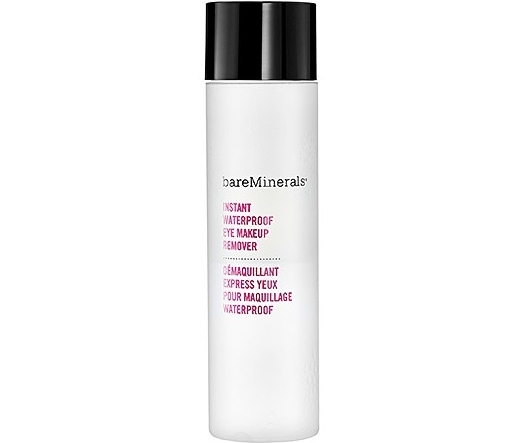 I'm a huge bareMinerals fan, are you? This wonderful eye makeup remover is made of a moisturizing mineral complex with natural emollients. This help not only remove a great day's worth of makeup, but also soothes and softens that lovely skin so it looks great day in and day out! It dissolves really well into your makeup too, especially waterproof varieties, so it doesn't take forever to get your makeup off, or leave you scrubbing and pulling on your lashes.
Price: $18.00 at beauty.com
---
4

Clinique Take the Day off Makeup Remover for Lids, Lashes & Lips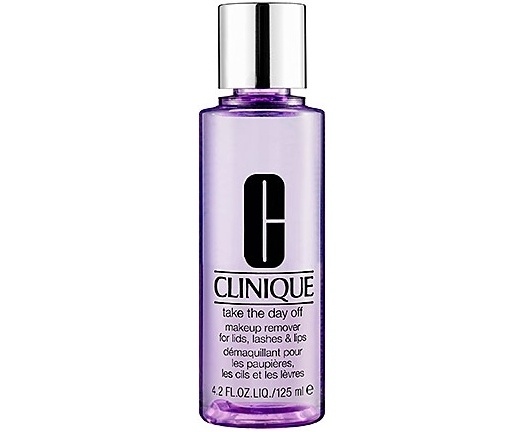 Clinique's Day Off remover is perfect for those in search of a "one size fits all" formula that is suitable for cleaning eyes and lips. It dissolves long wearing makeup to give your skin a thorough sweep, and is safe for contact lens wearers as well.
Price: $18.00 at sephora.com
---
5

Dior Eye Makeup Remover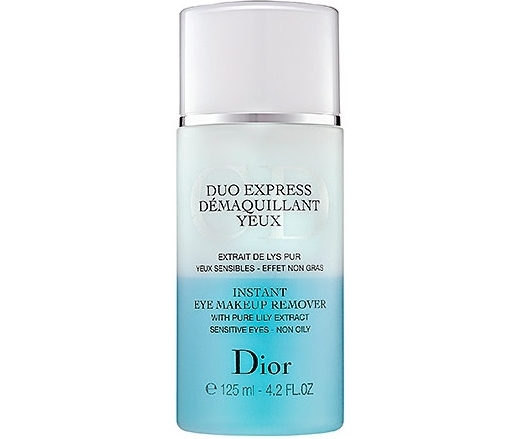 I adore Dior's eye products, and can't wait to get my hands on Dior's Eye Makeup Remover. It promises to be as effective as the others on this list without a trace of oil or the risk of a greasy finish. It is especially made for sensitive skin and contains a special pure lily extract to offer gentle cleansing with softening powers.
Price: $29.00 at sephora.com
---
6

Lancôme Bi-Facil Double Action Eye Makeup Remover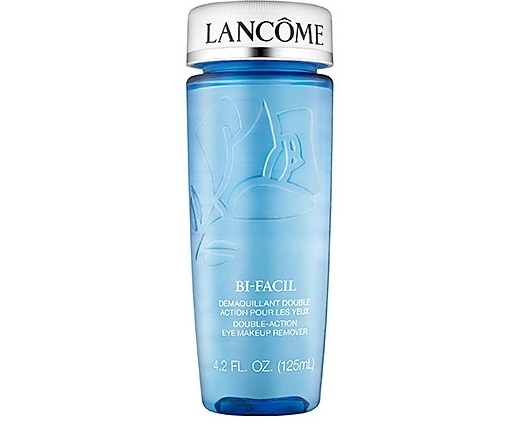 This special perennial favorite is made up of a unique water and lipids formula that helps remove waterproof makeup fast. It also leaves no residue behind and is consistently a beauty editor favorite in reviews online. It is suited for sensitive skin and contact lens wearers as well.
Price: $27.00 at sephora.com
Elise
works very well!...
---
7

Klorane Soothing Eye Make-up Remover with Cornflower Water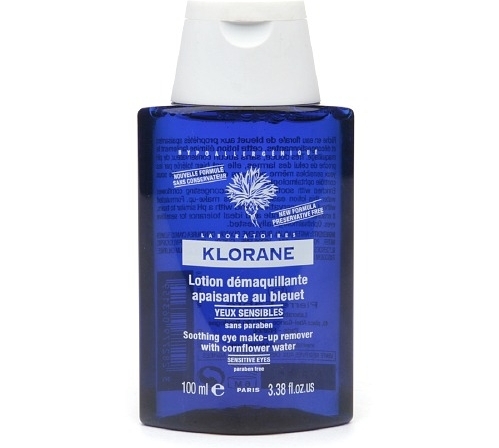 I'm a little picky about what I put on my eyes since they can be sensitive, which makes this a perfect eye makeup remover. Made of French cornflower water, Klorane's Eye Makeup Remover is known for being extra gentle and ideal for those with sensitive skin.
Price: $9.00 at drugstore.com
---
8

Almay Lash Care Hypo-Allergenic Eye Makeup Remover Pads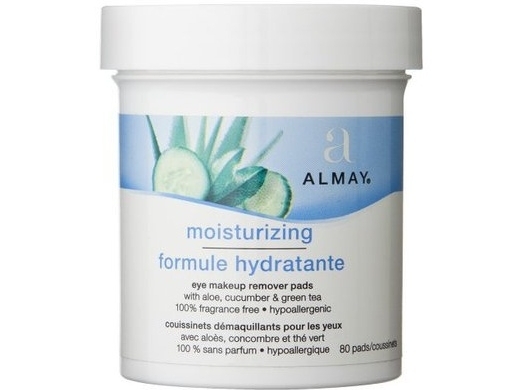 Another drugstore favorite, Almay's Hypo-Allergenic remover pads contain a blend of aloe, cucumber and green tea and are oil free for gentle, irritation free makeup removal. It includes 80 eye makeup remover pads, is fragrance-free and also hypoallergenic.
Price: $6.00 at drugstore.com
---
9

Philosophy Just Release Me Dual-Phase Oil-Free Makeup Remover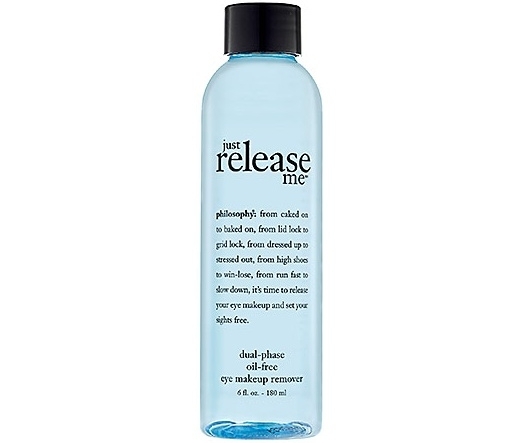 Philosophy is another brand I always feel safe purchasing. This brand receives top marks for being gentle on the skin, while still being effective and quick to use. It is mild, oil-free, and contains nourishing chamomile, aloe and cucumber extracts.
Price: $19.00 at sephora.com
---
10

Kiehl's Supremely Gentle Eye Make-up Remover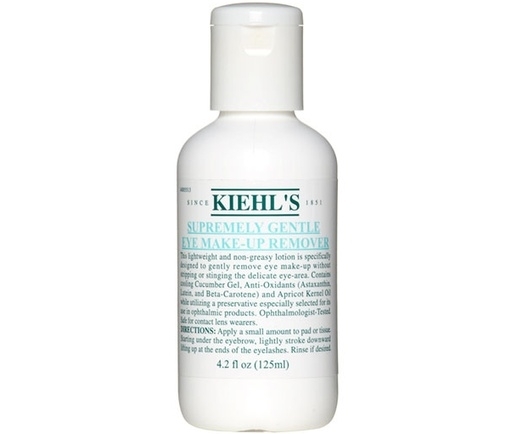 Kiehl's is a celebrity favorite go-to beauty brand and their eye makeup remover is highly rated. It is lightweight and grease free, and ideal for those in search of a non-irritating, gentle formula. It is specially formulated with cucumber gel, antioxidants and apricot kernel oil to nourish the skin and has a lovely, fresh smell too.
Price: $16.00 at shop.nordstrom.com
---
11

Noxzema Clean Moisture Makeup Removing Cloths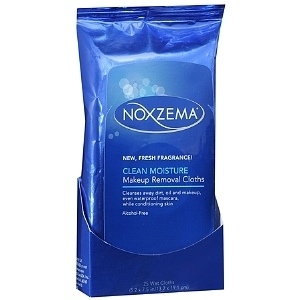 Noxzema's high quality products always deliver great results and their eye makeup remover wipes are no different. With easy application and removal, this product is also highly affordable, easy to find and smells incredibly clean and refreshing.
Price: $4.00 at drugstore.com
What's your favorite kind of eye makeup remover? If you have a favorite brand, tell us what you look for and who gets your vote!
---
Comments
Popular
Related
Recent