Colored eyeliners are a great way to make your eyes pop. Adding a little color at the base of your eyelashes can really bring out your gorgeous eyes. These eyeliners come in a variety of colors that will make your eyes sparkle and shine! So check out these colored eyeliners for a glowing beauty look.
---
1

Obsessive Compulsive Cosmetics – Cosmetic Colour Pencils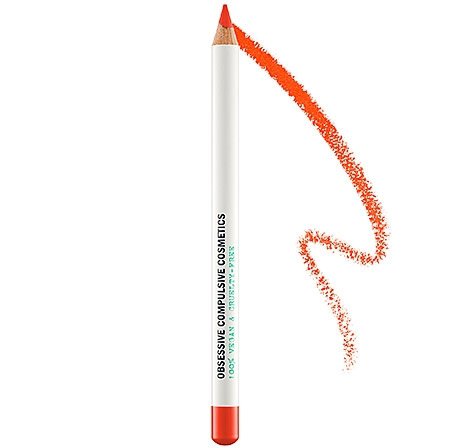 One of my favorite lines of colored eyeliners is OCC's Cosmetic Colour Pencils. What's so great about them is that they work on your eyes, lips, and body. Even better, this product is 100% vegan and not tested on animals. The color featured here is Grandma, a classic coral shade. However, there are 11 other colors in the collection to choose from. You can get them at occmakeup.com.
---
2

Urban Decay – 24/7 Glide-on Eye Pencil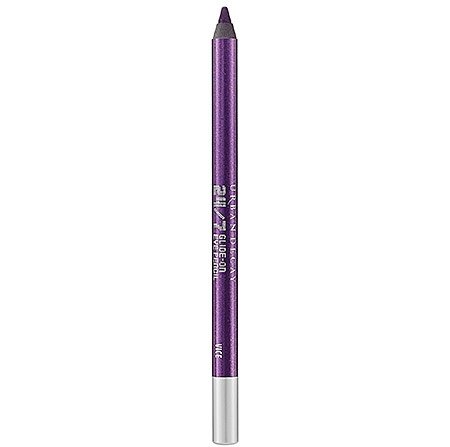 These eyeliners by Urban Decay go on velvety smooth. They apply soft and creamy but dry instantly to ensure it won't smudge, smear, or slide. Another benefit to this line of eyeliners is that is waterproof. The color featured here is called Vice, a shimmery eggplant color. If purple isn't your style, no fear because Urban Decay has 39 other colors to choose from. You are guaranteed to find the color that will make your eyes pop in this collection! Shop all the pencils at urbandecay.com.
---
3

Stila – Stay All Day Waterproof Liquid Eye Liner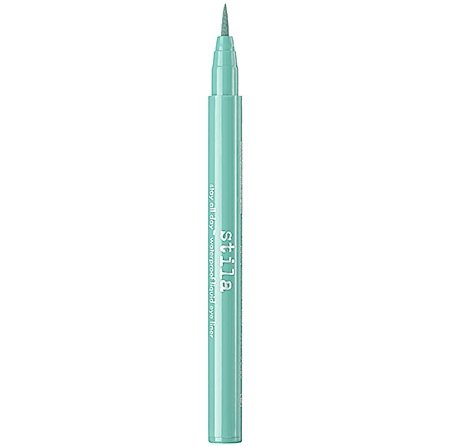 Stil'a Stay All Day Waterproof Liquid Eye Liners are my new obsession. They go on easily and dry instantly for a smudge-free look. This eyeliner goes on easy enough for anyone to use, even a beginner. There are 15 shades in the collection, but my favorite is the Turquoise featured above. Turquoise is a great color because it makes all eye colors pop! You can get this amazing eyeliner pen at stilacosmetics.com.
---
4

Lime Crime – Eyeliners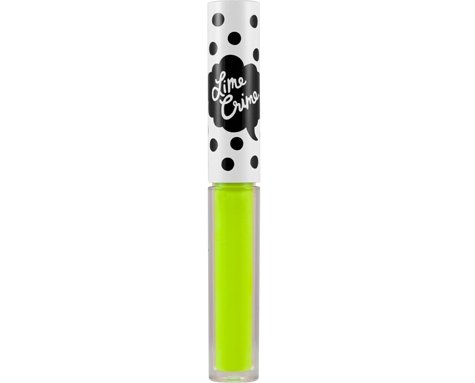 I love Lime Crime's liquid eyeliners. They come with a precision brush for easy application. The formula is smudge proof so you don't have to worry about your look feathering throughout the day. There are 8 shades of eye-popping colors in the line. I love the one pictured above. It's called Citreuse and it is a neon yellow. Where else can you find a shade like that? Get this unique color at limecrime.com.
---
5

Ardency Inn – Modster Smooth Ride Supercharged Eyeliner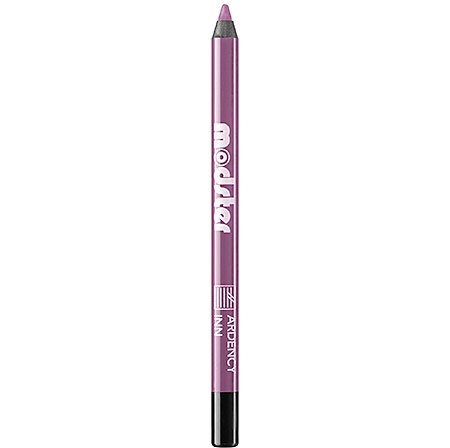 Modster is "supercharged" with pure pigments for an out-of-this-world liner. Its soft and creamy texture is waterproof and stays soft long enough for blending. However, after it sets, it is guaranteed not to budge. You won't believe how intense the colors in this line of eyeliners are! The shade featured here is Lilac, a matte violet with blue undertones. There are 7 other colors in the collection, all of which will make your eyes pop. You can shop these liners at sephora.com.
---
6

Make up for Ever – Aqua Eyes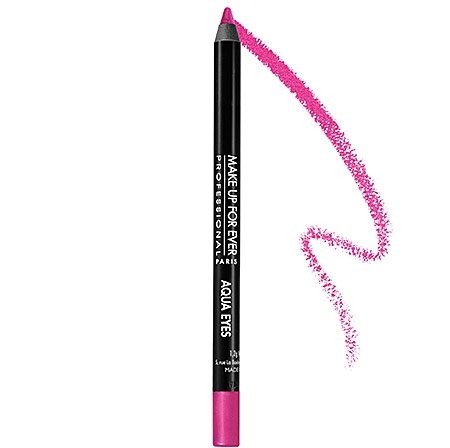 If you are looking for an intense, long lasting color, you've gotta check out Make Up For Ever's Aqua Eyes. I am in love with their Fuschia Pink color (pictured above) currently, but all 26 colors in the collection are to die for. This product was tested under water for 5 hours and it lasted the entire time. So if you need true staying power in your eyeliner, you have got to give this line a try. You can order them at makeupforever.com.
7

NARS – Larger than Life Long-Wear Eyeliner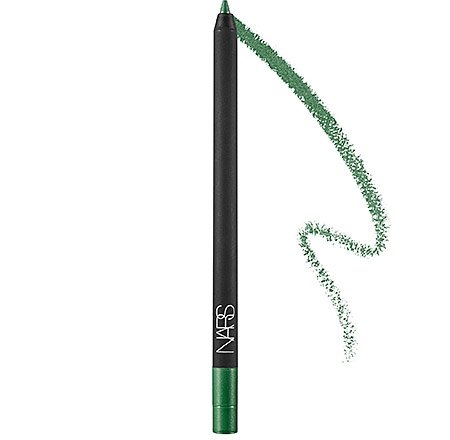 NARS eyeliners are dramatic, intense, and last for 12 hours. The rich, creamy shades are guaranteed to make your eyes pop. Rue De Rivoli is the amazing forest green shade pictured above. There are 13 other colors in the line however, if green is not your style. You can get these liners at narscosmetics.com.
I love wearing colored eyeliners to bring out my eyes. I have tried and love each of these collections above and have found them to be among the best colored eyeliners out there. What are some of your favorite brands of colored eyeliners? I would love to hear your favorites in the comments section!
---
Popular
Related
Recent