Makeup tricks for dark skin you're about to read will help you nail that celebrity-like perfection without too much effort, explaining basics while giving you a few interesting suggestions and ideas to play with. And whether you're new to the whole makeup world and have no idea which makeup trick for dark skin to chuck and which to use or an experienced makeup junkie with an extensive knowledge on pro makeup tricks, you'll definitely find at least one neat trick to add to your list of must-do's! So, check them out and check them out now as these useful makeup tricks and tips are a keeper:
---
1

Choose Your Foundation Wisely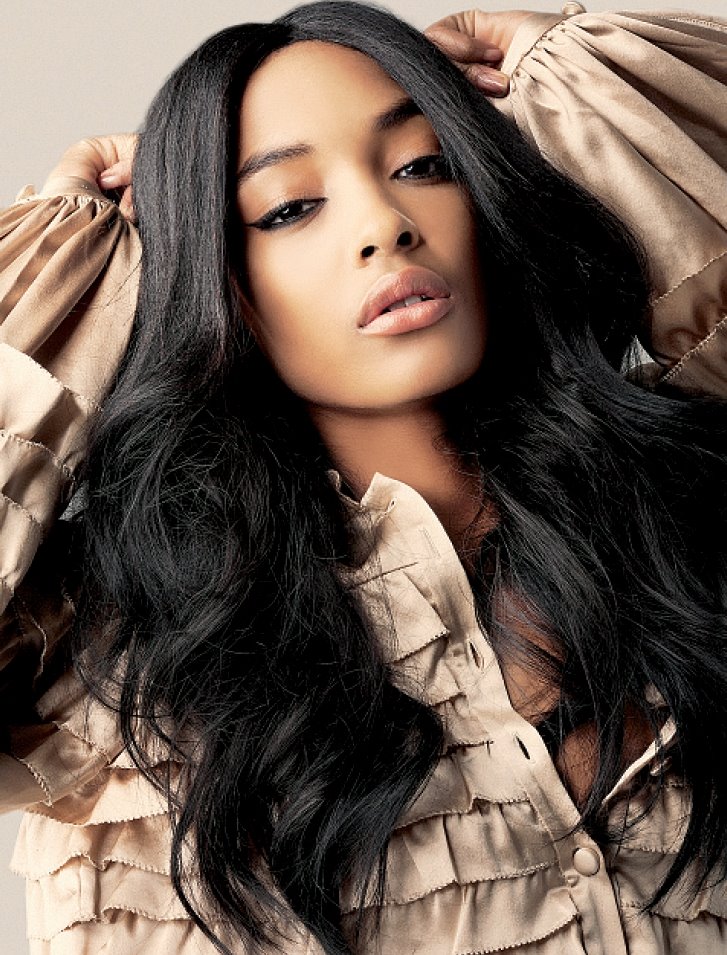 Now, this probably can't qualify as one of the most surprising tricks for dark skin, or any other skin for that matter, in the book but it's something I must put first, the reason, of course, being the fact that foundation is the most important thing there is. Get it right and you'll look fabulous even if you won't be following up with nothing more than a bit of mascara and a coat of clear lip gloss. Get it wrong and no amount of super-awesome pro makeup tricks will be able to undo the damage. Pay very close attention to undertones ladies, as they are the ones to ensure a perfect fit and have in mind that having dark skin doesn't necessarily mean you in the "warm skin tone" group. Check the veins on the inside of your arm – if they seem green you should experiment with warm red, yellow, orange and golden undertones, if they seen blue, purple or ashy you should try foundations with cool undertones such as blue, pink and cool reds. Your undertone can also be classified as "neutral" meaning that your skin tone is a combination of both warm and cool tones which is actually a great thing, as it allows you to take a "pinch" out of both worlds.
---
2

Conceal like a Pro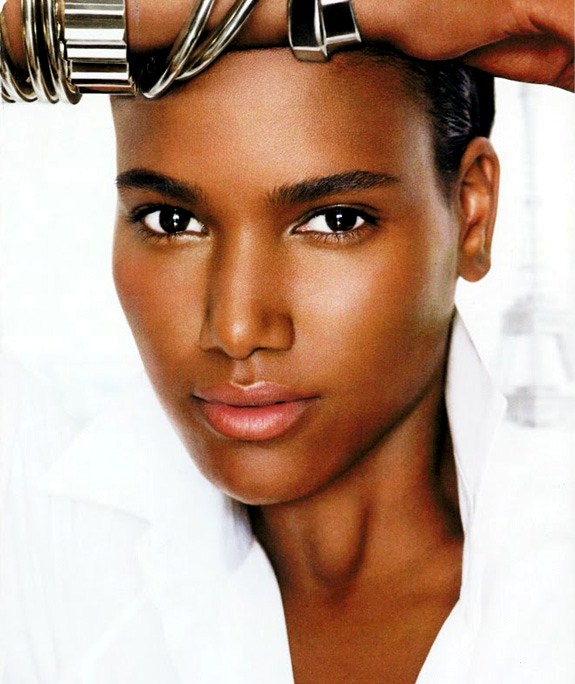 Got a noticeable birthmark or a couple of darker/lighter spots threatening to ruin your picture-perfect facade? Well, it's time for a concealer to do its magic! The keyword here is "concealer" not a foundation and I'm pointing this out because a neutralizing shade needed to mask those small imperfections usually needs to be one to two shades lighter than your skin tone and, as such, can make the rest of the face appear dull, ashy or unnatural-looking if applied all over. But let's focus on the technique – shall we? Apply your foundation first to prep your face and determine exactly how much coverage your critical areas are going to get. Work in your desired shade of concealer afterwards and finish up adding a coat of translucent powder or golden (for warm skin tones)/silver (for cool skin tones) illuminating powder.
3

Give Bright Eyeshadows a Go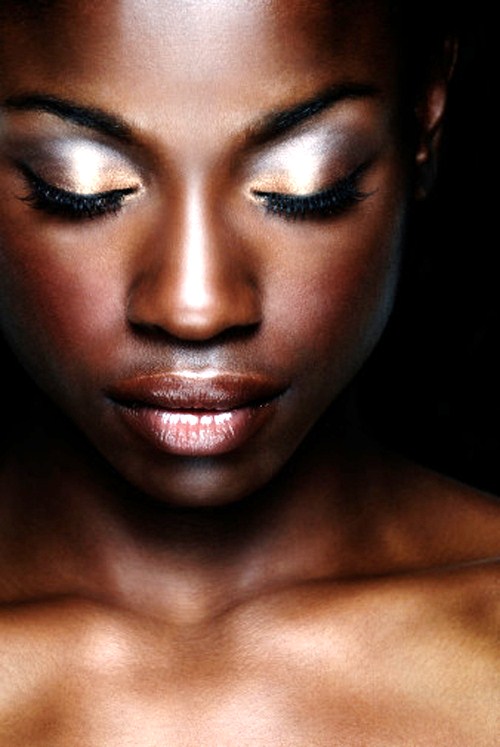 Taking it a step further than a standard smoky eye look will help you look magazine-cover fantastic this summer so get your shimmery, neon, bright&fun shades out and start experimenting with different looks to compliment your fantastic complexion. Daytime makeup for dark skin can be made a bit brighter or glitzier as well, providing you're comfortable with such looks, of course. Gold and bronzy glitz is pretty much a must have in case your skin tone is warm (opt for silver in case yours is cool) and even a subtle thing such as using it to highlight inner corners of your eyes will make them pop and appear much bigger and brighter. Eye shadows with cool, icy finish and colors such as gray, blue, cool pink, lilac will compliment your cool complexion wonderfully while gold glitz, burnt orange, warm browns, greens, reds and pinks look fantastic on warm skin tones.
---
4

Have Fun with Your Mascara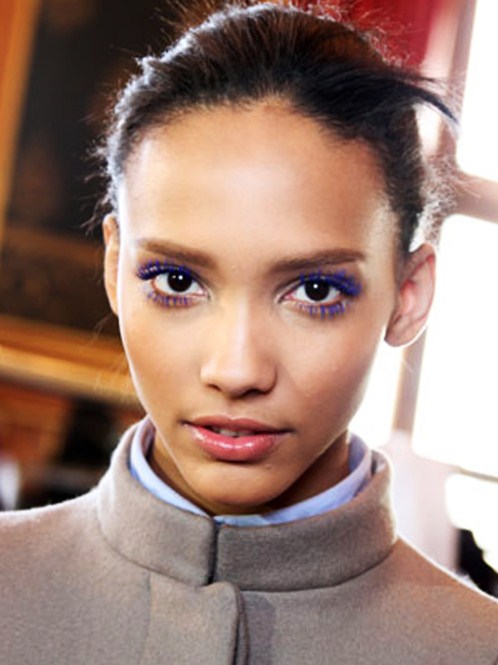 Want to try something new without having to feel like you're using Cirque du Soleil for inspiration? Well, this next of my makeup tricks for dark skin is something you'll definitely want to try! Get yourself a fun bright or glitzy (or both!) mascara to use on the very tips of your lashes! You can keep the choice as simple as gold VS. silver (depending on the warm/cool character of your eye color) or take your look further by using aquamarine, frosty pink, lilac and even yellow to make your blue or gray eyes pop and jade, orange, fuchsia and, again, yellow to compliment your gorgeous green, brown, hazel or honey-colored set of peepers!
---
5

Explore Different Brands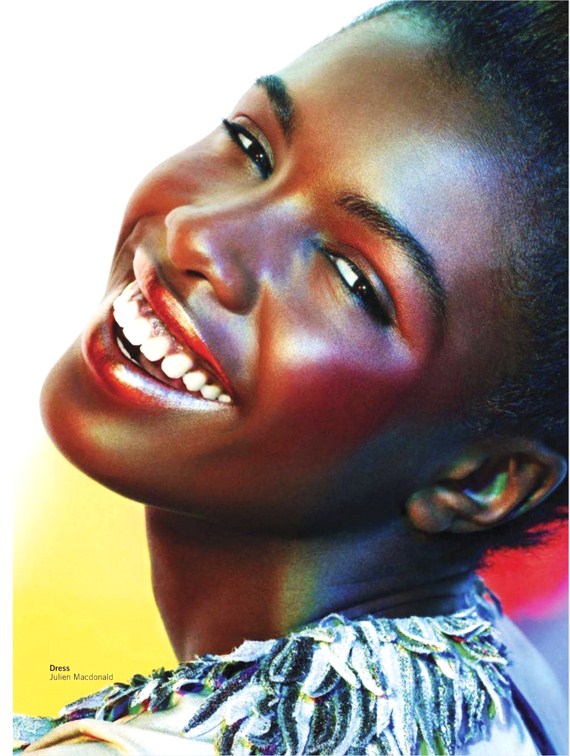 How useful makeup tricks can be in case you have absolutely no idea where to look for your must-have basics! Not a lot, I suppose! But fear not, as there are a few safe bets out there which are guaranteed to provide you with a perfect shade of foundation, an awesome concealer and pretty much everything a girl needs to prep her face before the actual "painting" can begin. Sephora fans should check out MAC and Stila, two brands with, in my opinion, most extensive color palettes, then there are good old ever-present, super affordable Maybelline, Revlon and Max Factor and lastly the no-nonsense brands such as Iman Cosmetics and Black Opal, both highly praised for their awesome color palettes and awesome products.
---
6

Give Lacquered Lips a Go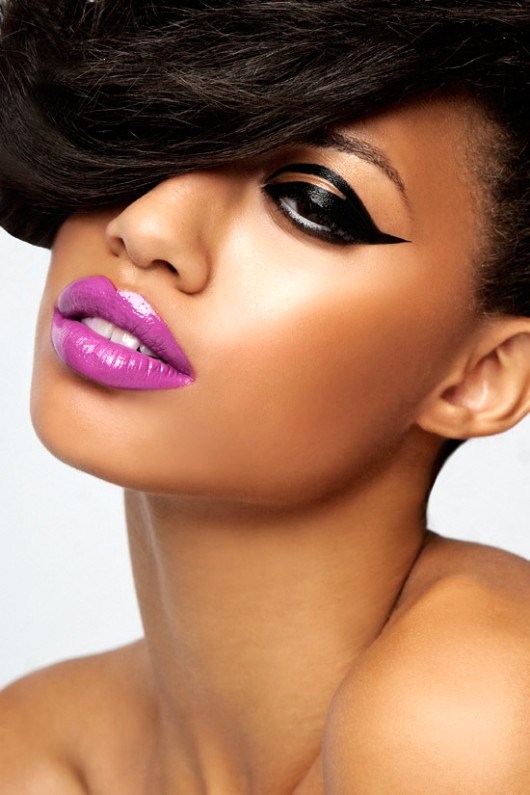 Pro makeup tricks used to sound pretty boring up until recently, everybody going like, "Oh, say no to shimmery color and opt for a dark matte lipstick." Now, it's no secret that darker skin tones are very color friendly, allowing you to pull off a deep burgundy, plum, cinnamon, mauve or even coral without having to second-guess your choice of makeup for the day yet there is a very cool way to make your lips pop even if you prefer natural, flesh tone shades. Apply a coat or two of clear lip gloss to achieve that fabulous lacquered/patent effect to give your lips a whole new dimension regardless of the color you choose as a base.
---
7

Naturally Beautiful Cheekbones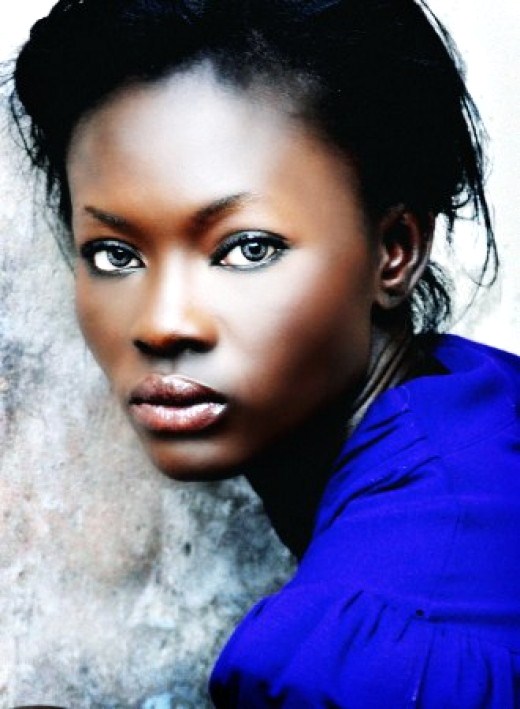 The last on my list of makeup tricks for dark skin is to help you highlight your cheekbones even if you don't enjoy the idea of giving corals, deep reds and plums a shot. Go for dusky rose or darker peach to give your face just a bit of color while keeping it natural and dewy using your favorite bronzer for a final sweep to blend your blush in and complete this naturally glowing look.
Have some of your own fool-proof makeup tricks for dark skin to share? Or maybe a few pro makeup tricks you've managed to pick up here and there? Do share!
Top Image Source: pinterest.com
---
Comments
Popular
Related
Recent