Do you need some eyeliner flick tips? This is a very popular look seen on many celebrities, but they have makeup artists on hand to give them the perfect flick. Many of us ordinary girls, on the other hand, find achieving the look a bit challenging! It can be done, however, if you know some handy tricks. So try these eyeliner flick tips for a fabulous feline eye …
---
1

Steady Hand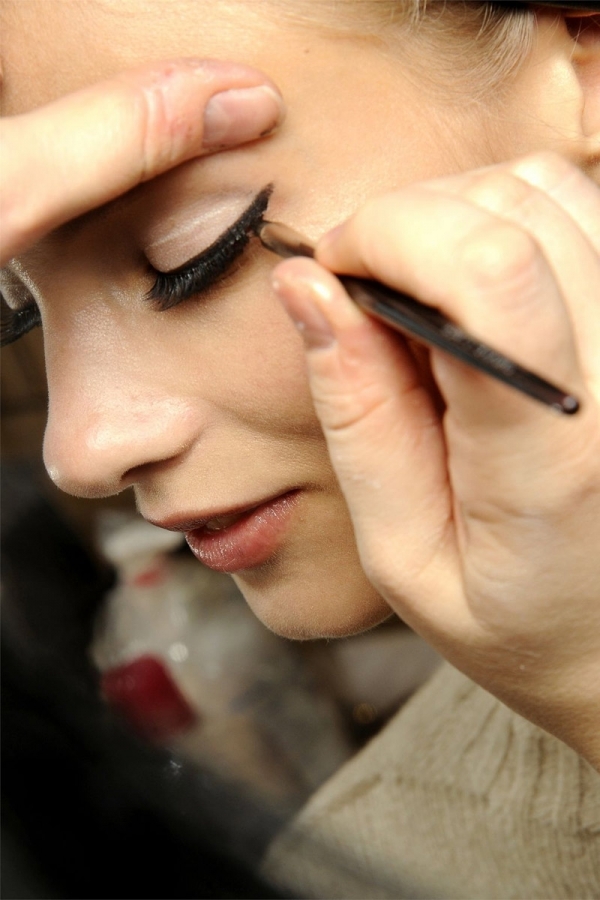 The first of my eyeliner flick tips is to make sure that you apply the liner with a steady hand. If your hand tends to be a bit wobbly when putting on makeup, like mine, lean your elbow on a table. This makes application a lot easier and reduces the chances of having to wipe off your liner and start again.
---
2

Liquid Liner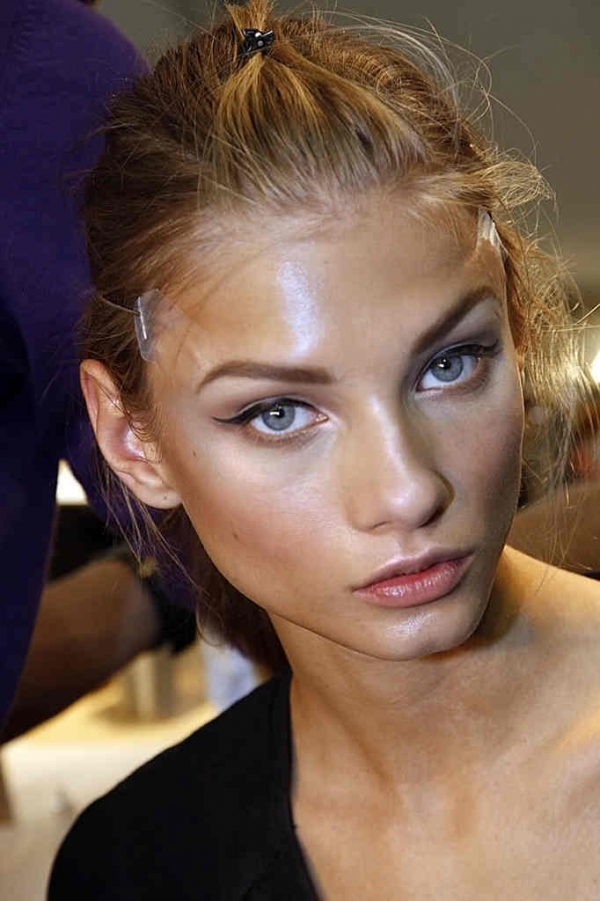 If you don't get good results with drawing a regular line, trying a flick will end up a total mess. So if you find using pencil liners tricky, you may benefit from switching to gel or liquid liners. These are smoother than pencils, and don't drag so much on your eyes. It'll be considerably easier to draw the flick and you'll soon feel confident at using a liquid liner.
3

Mark a Point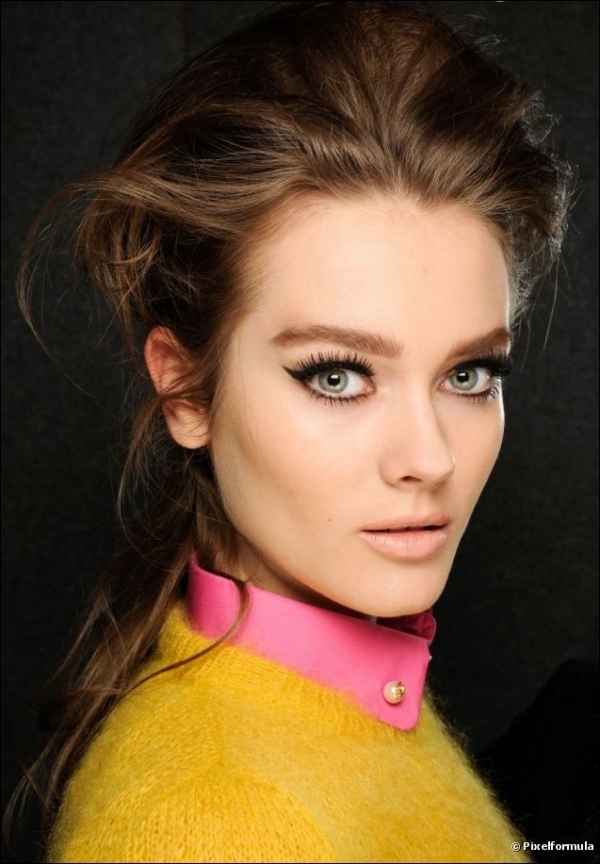 Before you start drawing your flick, mark the point on the outside edge of your eye where you want your flick to end. Make sure that the point is slightly up from the corner of your eye. Otherwise it will be less feline flick and more Coco the Clown (which is definitely not the look we're aiming for). Do the same on the other eye before you start filling in the flick, so it is easier to make them an even length.
---
4

Start Light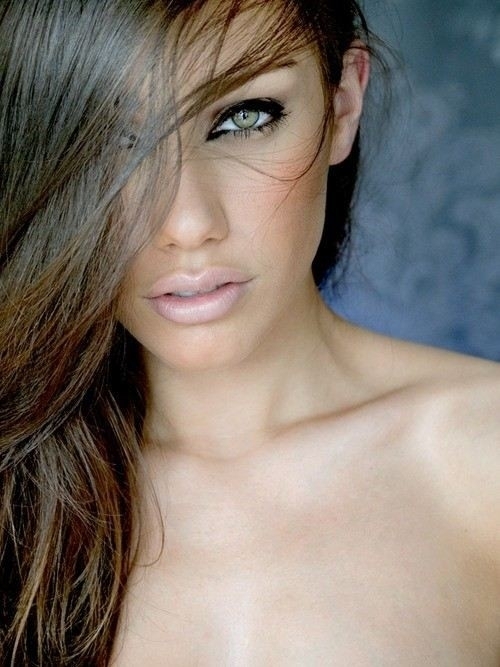 Don't try to draw in a thick line, as the chances are high that it'll end up going wrong. It's better to start by drawing thinner lines, as you can always add more depth. It may be more time-consuming to draw the flick gradually, but taking your time means that you're more likely to get it right first time. If you have to keep starting again it could take you longer.
---
5

Correcting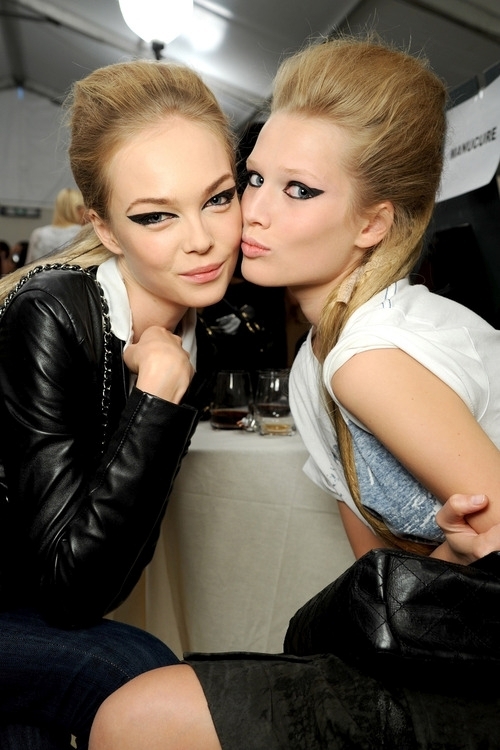 However careful you are, there are times when your flick goes wrong. Always have cotton swabs and eye makeup remover handy, so that you can fix any mistakes. You might not have to remove the whole flick, but it's handy to be prepared. A cotton swab is more useful as it allows you to remove tiny areas rather than the whole liner.
---
6

Both Sides Even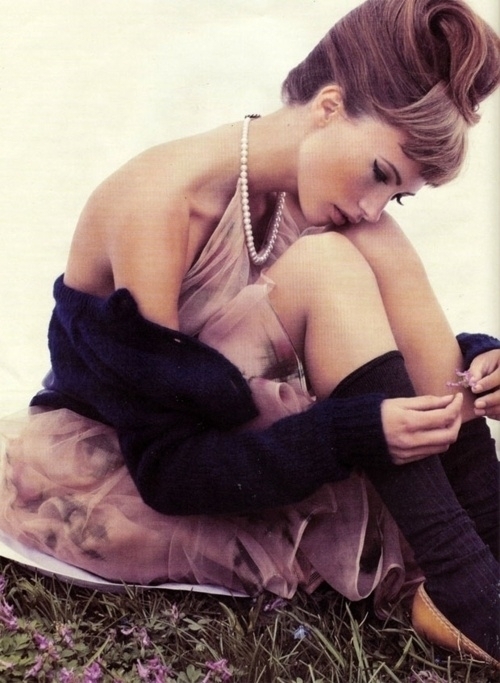 You want your eyeliner flicks to be evenly matched, so take care to get them as close to the same length as you can. Okay, you don't have to get out the tape measure, but try to judge them visually. The flick is such a dramatic look that it will be really obvious if the two sides are different lengths.
---
7

Mind the Gap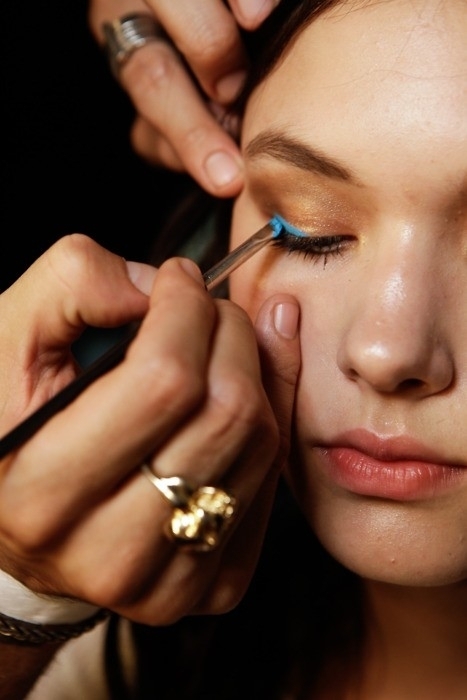 A mistake that many flick newbies make is to try the look with false lashes for a special occasion. They put the lashes on first, then try the flick. If you're using false lashes, draw your flick in first. Doing this means that there won't be a gap between your natural lashes and the false ones.
It's easier than you might think to get a fabulous feline flick. The crucial elements are to work gradually and make sure that your hand is steady. With a little practise, you'll soon master the technique and be able to work faster. Have you ever had any makeup disasters?
---
Comments
Popular
Related
Recent