One of the best ways to make your makeup last is to use the right products. Most people think that you need tons of makeup to make it stay on, but that's simply not true. In high school, I used to have to visit the ladies' room everyday after lunch to apply more makeup because mine from that morning had lost its spark. Now, I don't carry any makeup with me all day except a tube of lip gloss to touch up my lips after drinking something while I'm out. You really don't need more makeup; you just need to buy the right kinds and put them on in the right order. Find out my favorite ways to make your makeup last and experience the freedom of no more second makeup sessions during your day!
---
1

Use Concealer First

Many people use concealer after they apply their foundation, but one of the best ways to make your makeup last is to apply it first. Use it to contour your face, by placing concealer under your eyes, on top of your eyelids, under your nose and towards the tops of your lips. This will illuminate your face and help you need less foundation overall, which will help you look less cakey. This also takes shadows off your face so you need less of other products and you won't be able to see the concealer once you've applied your foundation over it, but you will notice a lighted effect to your face. This trick also helps eyeshadows stick to your eyelids better, which is one area many people have trouble with in making their makeup last.
---
2

Apply a Great Foundation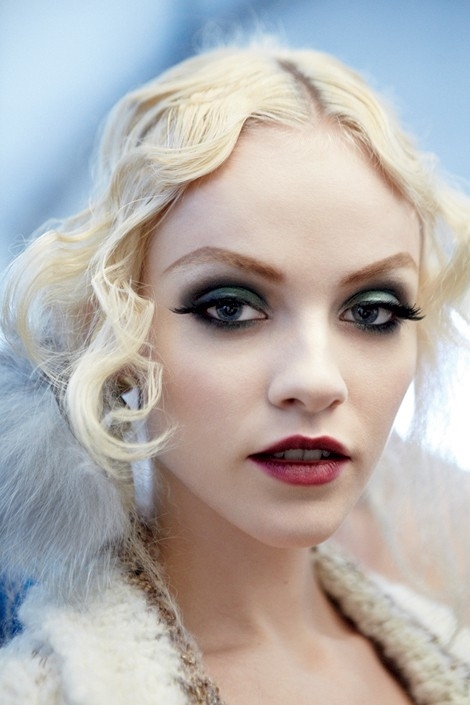 Your foundation is so important when it comes to making your makeup last. You need to be on search for the perfect foundation like you are for the perfect guy! I have finally found mine, which is Physicians Formula BB cream. It goes on like a cream, but sets into a solid finish, and it does not cake, run, or look oily all day long. It also doesn't break me out, and it is inexpensive compared to higher priced products. This brand also makes a foundation BB powder, which I use lightly on top of the foundation as the very last step of my makeup routine. It looks like you've had your face done by a pro when you find a good foundation like this one. You don't even need too much of it to get the effect you need since it blends in well. If you've already found your favorite, great! If not, stay on the hunt until you do! It will make all the difference in how often you have to apply your makeup.
---
3

Apply Neutral Eyeshadow on the Rims of You Eyelids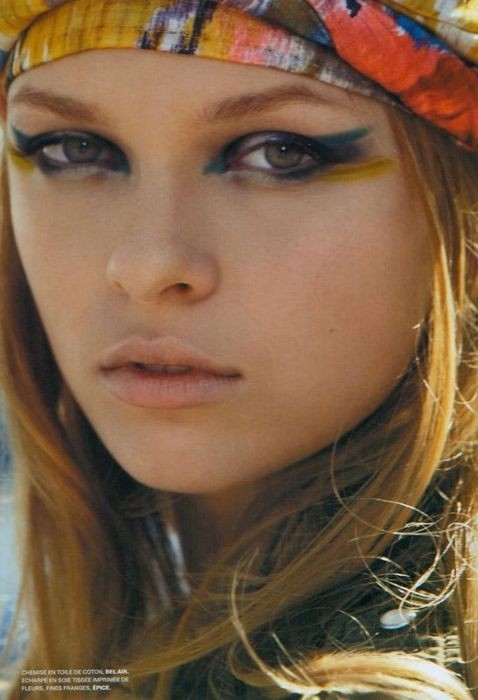 One trick to make your eyeliner stay on all day, is to take a neutral colored eyeshadow like beige or even a cream/white color and apply it with your index finger to the rims of your eyelids, wherever you're going to put your eyeliner. This not only helps your eyeliner adhere to your eyes better, but when you apply the powder over the concealer you applied earlier, it also helps lighten up your eyes. You don't need but an itty bitty bit to make this work, so don't go overboard here. You just basically want to give your eyeliner a little extra boost in adhering itself to your eye.
---
4

Choose the Right Eyeliner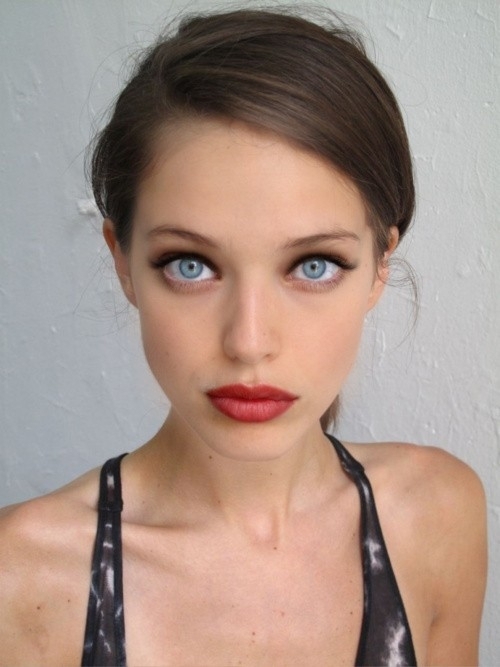 One problem I used to always have was that my eyeliner would run. By applying shadow to my eyelids, it helped take the smudge away, but I noticed that until I found the right eyeliner, the kind I was using would lose the vibrant appeal it had when I first put it on. I like Covergirl's Outlook Perfect Point Plus black eyeliner in Black Onyx, which stays on all day, does not smudge and it is easy on my eyes, unlike pencils which can rub your eyelids raw, it seems. I also like to apply this all over the inner rim of my eye and underneath my eyelids too to create an overall finished look.
---
5

Give Your Lips a Primer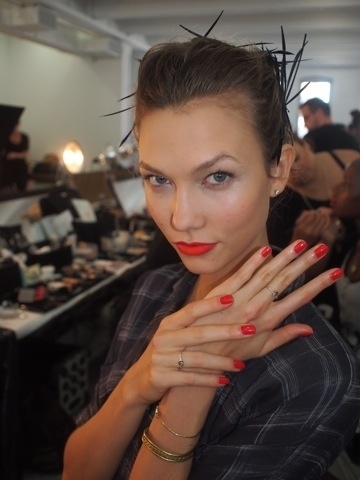 One really great tip a makeup artist gave me one time was to give my lips a little priming help before I put on my lipstick or gloss. She applied just a touch of a cream based concealer, just enough to cover my lips. It sounds odd and even gross, but it works! Then, when she applied my lipstick over it, you couldn't see the concealer, but my lipstick looked set all day and didn't come off. This is one of the best makeup tips I've ever received to make your lipstick last all day, so definitely give it a try!
---
6

Use Brushes, Not Your Hands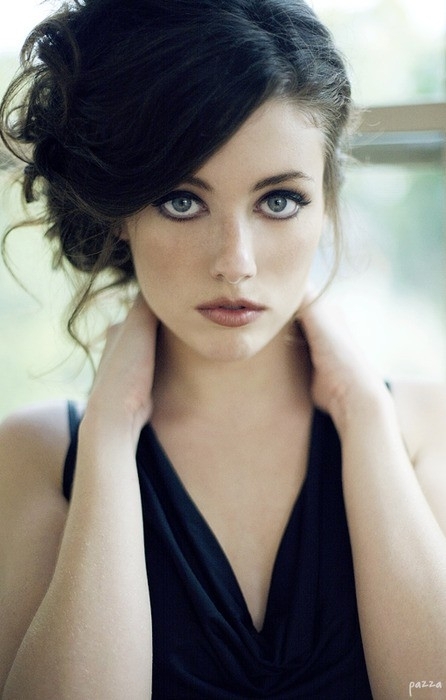 Your hands can carry natural oils on them, which might seem better if you have dry skin issues, but it won't make your makeup last as long as using brushes to apply your bronzer, powder, eyeshadow and blush. You don't want any extra oil in the places you'll put these products, since it can shorten their length of efficiency. Be sure to also use the appropriate size brush for each product, and not the same brush for everything. There are special eyeshadow brushes that are made to get into the creases of your eyes, without touching other parts of your face, and special blush brushes are even angled to help create a lifted look instead of a blotted look. Powder brushes are the larger fluffy brushes that most of us think of, and they are great because they allow you to softly blot your entire face with powder, whereas small brushes place intense color in one spot, such as only on the cheeks or eyelids.
7

Use a Lightweight Moisturizer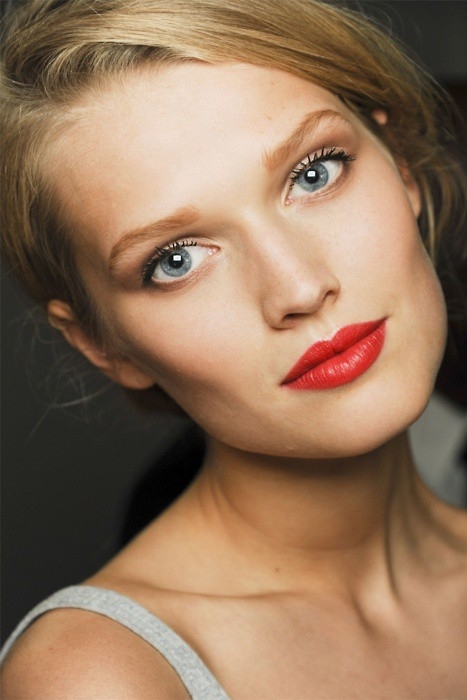 Most importantly, no matter when you moisturize your face, which is ideally at night before bed and in the morning right when you get out of the shower, be sure to use a lightweight formula instead of a heavier product. It literally took me until the age of 28 last year to find the perfect moisturizer, but I think I finally found it! Every time I bought one, I would either break out, or it would make my makeup run. Now, I use a product by Neutrogena, which is more of an SPF moisturizer, but one I have found to keep my skin clear, soft and radiant. It stays moisturized, but is never greasy. The product is called Neutrogena Helioplex UltraSheer SPF moisturizer, and is hands down my must-have facial product. Be sure not to apply moisturizer on within 30 minutes of doing your makeup so it can have time to set. You can find my favorite moisturizer at any drugstore or superstore where Neutrogena is sold if you'd like to try it. It contains zinc oxide, a powerful SPF agent that also acts as an anti-aging product and combats against acne. Definitely don't skip moisturizer if you're worried about oily skin. It can make your makeup flake off and not adhere as well to your face. It is also horrible for your skin, ladies!
The smallest tricks here and there can make or break the lifespan of your makeup. Use these little tricks that I do, and then be sure to share any tips you have with me! How do you make sure your makeup stays put all day?
---
Comments
Popular
Related
Recent