Many women believe that eyeliner and eye shadow are the most important parts of their makeup experience. This is because our eyes are a huge part of how we attract others. Eyeliner is meant to add depth to your eyes and help define your lash line which is why the color you choose is important. So it's time to step away from your normal blacks and browns and get a little more colorful! Here are 7 trendy eyeliner colors you need to try!
---
1

Purple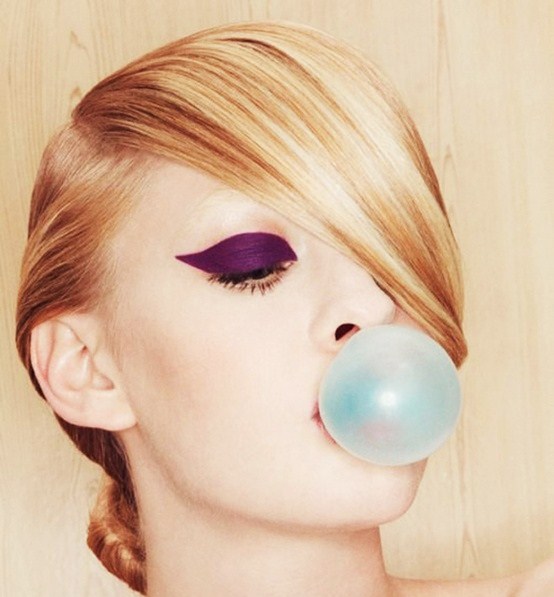 Having hazel eyes I feel like purple is the best trendy eyeliner color for me! Purple is an ideal eyeliner color for girls with both green and hazel eyes, but don't let that discourage you blue and brown eyed beauties! Applied the right way, purple eyeliner will help give any eye color a more deep and vibrant look. Think of purple as the beginner's color liner. It's universally flattering and appears the least shocking when worn in a bold design. Use darker purple hues like plum to give you a more bold and dramatic eye for going out at night or a lighter purple hue like violet to help brighten your eyes and add a bit of color.
2

Teal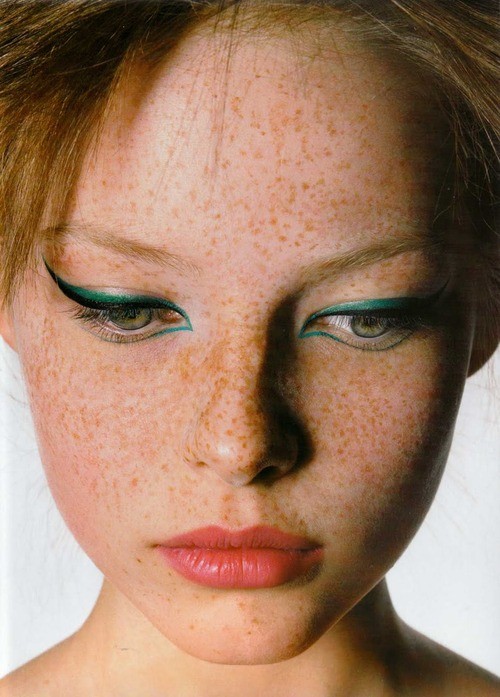 Teal is becoming increasingly popular as a trendy eyeliner color choice! In fact, even celebrities are rocking this new eyeliner color over their regular black. Teal is an easy color to help almost any eye pop! Especially if you wear black eyeliner on your top lid and then teal eyeliner on your bottom. Teal is a great color for people with brown eyes! If you do have blue eyes, consider wearing a teal or blue eyeliner that is more intense than the blue of your eyes. The main rule to follow is not to choose a color that takes away from the natural beauty of your eye color!
---
3

Gold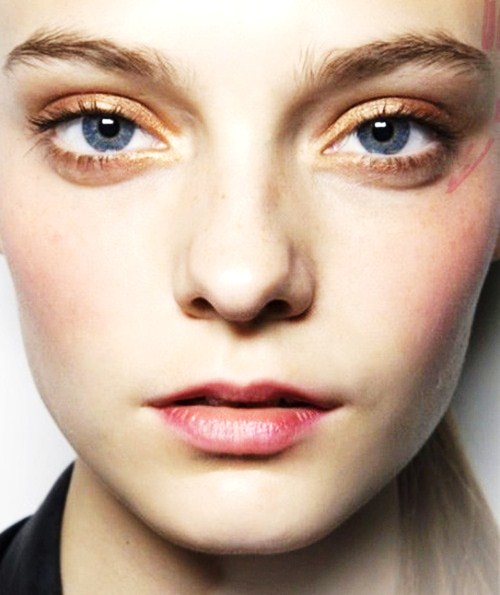 Feeling glamorous? Then sport some gold eyeliner instead of your usual color! Even Cinna (Katniss's stylist) from The Hunger Games movie knew that gold eyeliner is gorgeous and is seen sporting it in the film. Wear your gold eyeliner on top of dark eye shadows to create a sexy shimmer, or apply it with your brown eyeshadow or eyeliner for a great color combo! Plus, wearing deep shades of gold will make beautiful brown eyes stand out even more!
---
4

Silver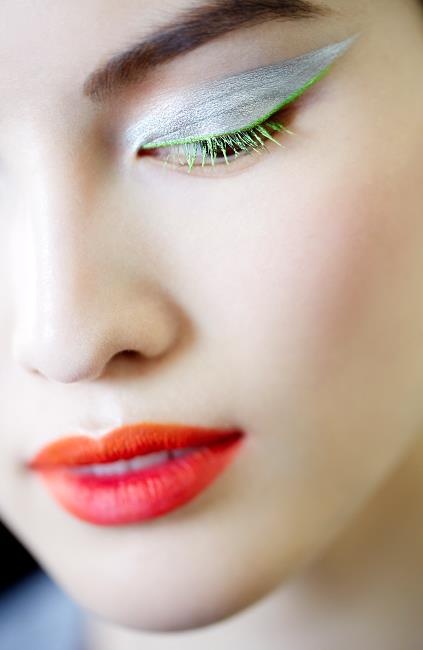 Silver is a trendy eyeliner color that can sometimes be a bit tricky to use because some girls feel like it makes them look like an ice queen. One way to use silver as an eyeliner is to line the inner corners of your eyes with it as it helps to perk up tired looking eyes! Or, you can use the silver as a bottom liner only and still have your regular black eyeliner on your top lid. My favorite way to wear silver though is as a second upper eyelid liner on top of the black. Gives your eyes a two-toned look and helps to brighten your eyes just the right amount.
---
5

Green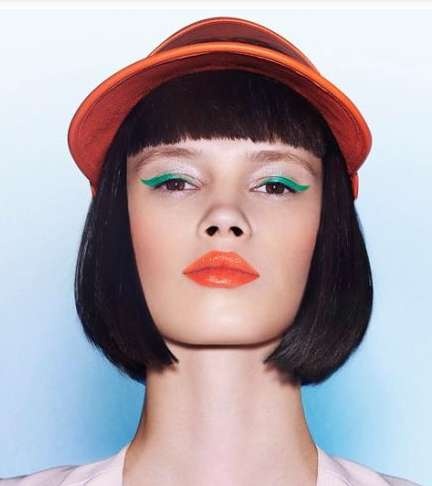 Wearing green eyeliner may seem intimidating at first, but I love this bold color . If you have bright green eyes, make sure to use a contrasting darker green color to enhance the color of the eye. If you've got brown or hazel eyes, you're the lucky ones because you can use whatever color green you want! If you have got blue eyes, again, you have to be a little bit more careful not to use too much of the blue greens and stick to bright green or maybe a lemony green. Bright greens look great by themselves as a "cat eye" top lid liner while pastel or faded greens look better on the bottom lid with a black lined upper.
6

Blue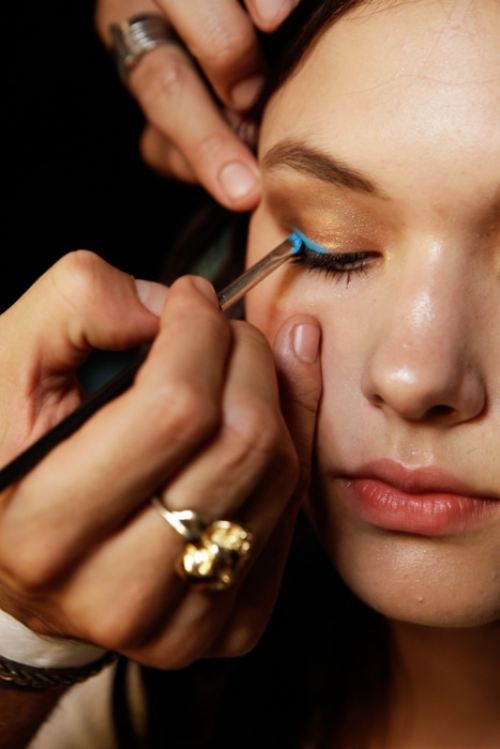 Although close in color to teal, blue still needs its own place on this list. Blue eyeliner has cooler tones that help make the whites of your eyes appear brighter thus making your eyes look bigger! If you're wary of jumping right onto the blue bandwagon, try using navy eyeliners first and work your way to a brighter shade. As always, make sure if you have blue eyes that you compliment them by wearing a darker or lighter blue than your natural eye color. What's great about blues too is that blue can be used in the same ways that your blacks can. So you can create a blue smokey eye look instead of your usual black. It's a dramatic look that doesn't look as dark and adds more color to your face!
---
7

Pink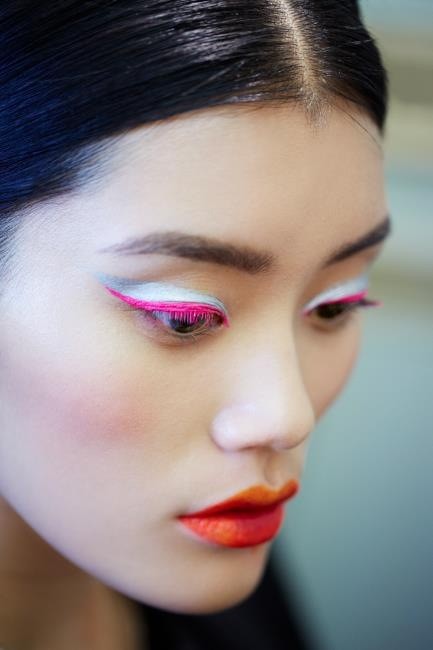 When it comes to eyeliner, warmer colors are usually scarcely used. This is because they can tend to make you look as though you have "devil" eyes or have been crying. However, pink eyeliner can be used with black eyeliner to create a cute and girly look! Apply your black eyeliner on your top lid like you normally would and then apply pink eyeliner above your black line. Be wary about using your pink liner alone on your bottom lid though as it may look like you have swollen eyes. Make sure if you use pink alone that it is a vibrant enough pink where it won't blend into your skin color.
Wearing trendy color eyeliners can be a little intimidating at first if you normally stick to black and brown. I am definitely intimidated by color eyeliner and that is why I'm making it my New Year's resolution this year to wear more! Maybe it should be your resolution too because the color eyeliner trend rocks and I can't wait to start. What is your favorite eyeliner color to wear?
Top Image Source:pinterest.com
---
Comments
Popular
Related
Recent