As I think I've mentioned before, I confess, I love purple. I further confess that this sometimes make me feel like the Sweet Valley Twins series influenced me way too much. I can't help it, though. I'm gaga for violet, lilac, plum, and various other shades – and yeah, I wear corresponding shades of makeup. Once I even dyed my bangs purple. Just my bangs – but that's another phase of my wayward youth. The neat thing is that shades of purple are still holding strong in current trends, including makeup trends. If any small part of you still longs to be a member of the Unicorns or if you just like to wear the shade, then I've got all kinds of purple cosmetics for you to consider.
---
1

Barry M Kohl Pencil in Bright Metallic Purple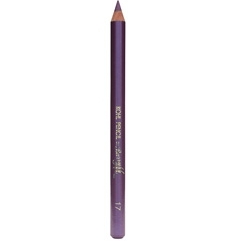 Price: $3.77 at us.asos.com
There are all kinds of purple cosmetics, including eyeliner pencils. I'm picky about pencils in general, but this one sounds delightful. Kohl is always a great look, and this one can draw clean lines, or you can smudge it for a softer look. Purple eyeliner looks great with any eye color, especially greens and hazels. Protip from a friend of mine who worked for Chanel cosmetics: purple and a touch of gold can really highlight the greens in your eyes.
---
2

Poison Plum Eyeshadow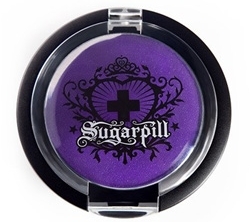 Price: $12.00 at shanalogic.com
While I can't pull off this shade of purple myself, I think it looks great on other people. Bright, bold shades like this can create a dramatic effect. It looks great against pale skin, especially if you have green or blue eyes. However, warmer tones can also make the color pop.
3

Estee Lauder Wilde Violet Pure Color Long Lasting Lipstick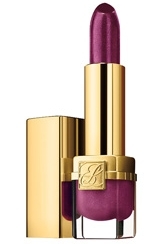 Price: $24.00 at shop.nordstrom.com
I love a really pretty purple lipstick. For me, I find it better to blot on this kind of lipstick, and give it a little smudge to smooth it out. However, again, certain skin tones can handle a firmer application. Dark or light, no matter what season, this can look good on anyone, and it's great for drawing attention to your lips.
---
4

Benefit Ultra Skin Lip Gloss in Kiss You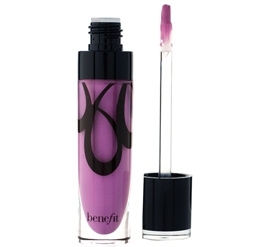 Price: $25.10 at us.asos.com
If you ask me, this is called "Kiss You" for a reason. Kind of like a bright, acidic shade of lilac, I think this would be great for a nighttime look. Since it's a gloss, you can go light or dark, and it will give your lips a kissable sheen. Again, lipsticks and glosses in shades of purple. These are my favorite kinds of purple cosmetics.
---
5

Clinique Soft-Pressed Powder Blusher in Plum Gorgeous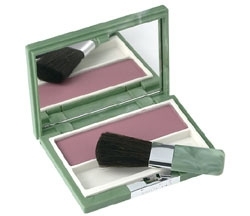 Price: $20.00 at sephora.com
Yep, you can even wear purple on your cheeks. While I saw a lot of really dark, dramatic purple blushes on the spring runways, you don't really have to do that to get a luscious plum blusher to highlight your cheekbones. This one isn't too dramatic at all, and has warm undertones that make it great for golden skin tones.
---
6

Lord & Berry La Dolce Vita Lip Gloss & Plumper in Party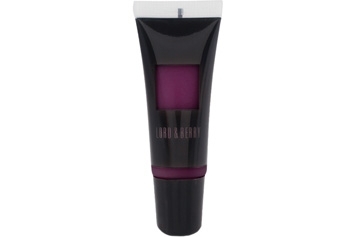 Price: $16.59 at us.asos.com
I'm a sucker for lip plumpers. I don't know, maybe I'm naïve, but the ones I've tried seem to work. Besides, as you can see, the colors are gorgeous. This is definitely called "Party" for a reason, since the color is really dark and vibrant. This is like Crayola Magic Marker purple – and that's not necessarily a bad thing, if you can pull it off.
---
7

Tarte Cheek Stain in Blushing Bride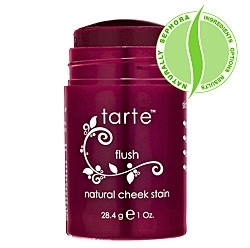 Price: $30.00 at sephora.com
So, not only are there all kinds of purple cosmetics, but it's actually possible to smell like the color too. What I mean is, "Blushing Bride" is a shade of plum … and it smells like plum as well. I'm generally a fan of cheek stains, they make for a very smooth look. Here's where you can go if you want to try that dramatic look with your cheekbones. Plus, it's natural!
---
8

BareMinerals Big & Bright Eyeliner Pencil in Plum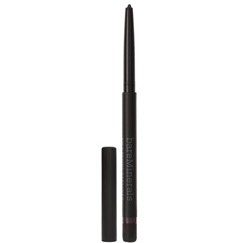 Price: $16.32 at us.asos.com
Going back to eyeliners, I'm a real fan of these. You can get really precise lines with one of these, plus it has a smudging tip. The color's very dark and decadent too. It's an excellent alternative if you don't really like using black eyeliner. That's one of the main reasons I like purple liners, because I really don't look great in black.
At first, I didn't realize there were all kinds of purple cosmetics that would actually look good. Although I like purple, it's sometimes hard to find colors I like. What are your favorite shades to wear?
---
Popular
Related
Recent