I confess – I love following makeup bloggers but I don't always take the time to visit their blogs. It's terrible, I know. Since it seems I am always checking Facebook, I discovered this is the best way for me to keep updated on my favorite makeup bloggers. If you're like me, seeing your favorite bloggers come up on your news feed is a much-needed reminder to visit their site. So to get started, give these 7 makeup bloggers a 'like' on Facebook to keep your makeup motivation running!
---
1

Makeup by Mikala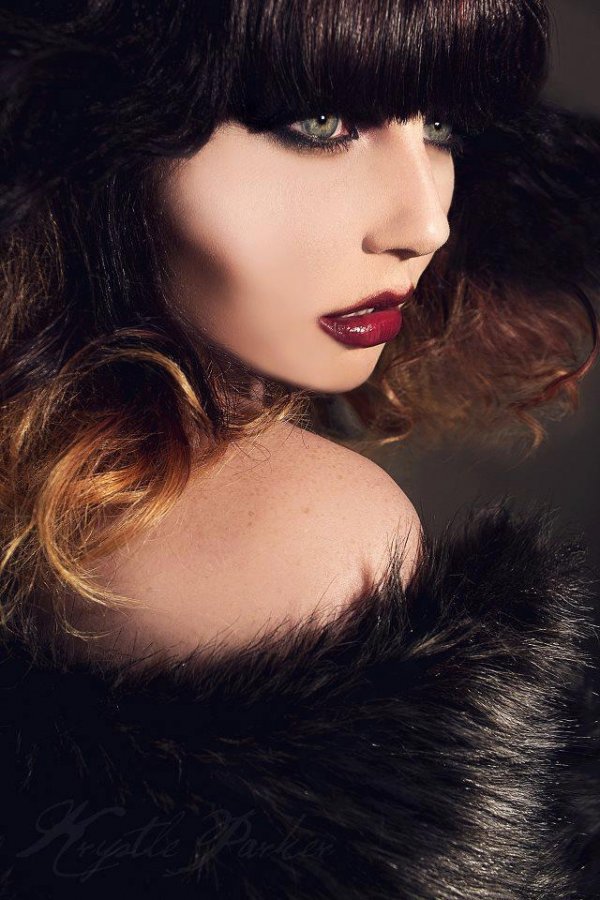 Makeup by Mikala is definitely one of the makeup bloggers you should follow. Not only does Mikala write for All Women Stalk, she is also a beauty blogger. She is always posting "Makeup of the Day" posts on her Facebook and Instagram and updates her personal blog, makeupbymikala.com after every photo shoot she does. She also has two side projects that feature her makeup looks, beautysnaps.wordpress.com and mbellishmag.com. Mikala's makeup style is fashionable and edgy. She can do everything from bridal makeup to bold beauty looks. Liking her on Facebook will ensure you keep up with everything Makeup by Mikala does: facebook.com
---
2

Rose Shock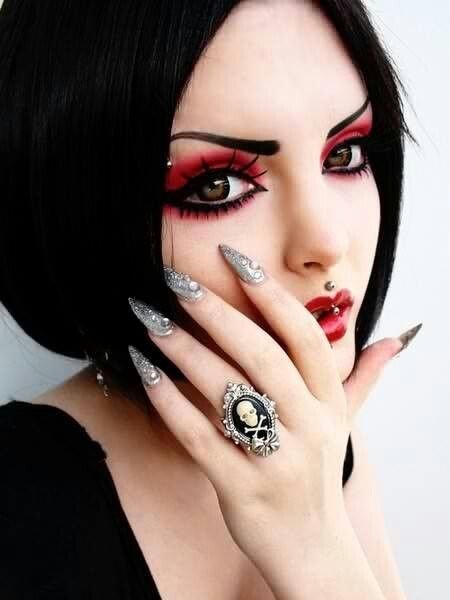 Rose Shock can bring all of your favorite characters to life. Aside from doing bright and dramatic beauty looks, Rose Shock transforms herself into her favorite characters on a regular basis. She is more than just a makeup artist as she completes each look with a wardrobe and wig. Each of her looks are done on herself and she keeps a blog, roseshock.blogspot.fi of all of her creations. Give her a like on Facebook: facebook.com to be updated on all things Rose Shock!
---
3

Queen of Blending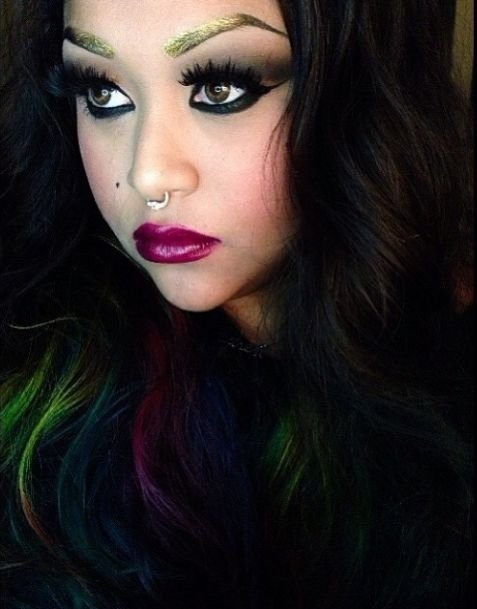 Lauren Shurney, AKA Queen of Blending, is another makeup blogger you need to follow. Her makeup is bold and bright. If you love over-the-top beauty looks, you will love Queen of Blending for her larger-than-life creations. The Queen of Blending's specialty, is – you guessed it – blending. You will be amazed with her cut creases and seamless blending. You can visit queenofblending.com to check out her portfolio, shop at her store, and even book an appointment with the Queen herself. Like Lauren on Facebook at: facebook.com to see her day-to-day looks.
---
4

Kandee Johnson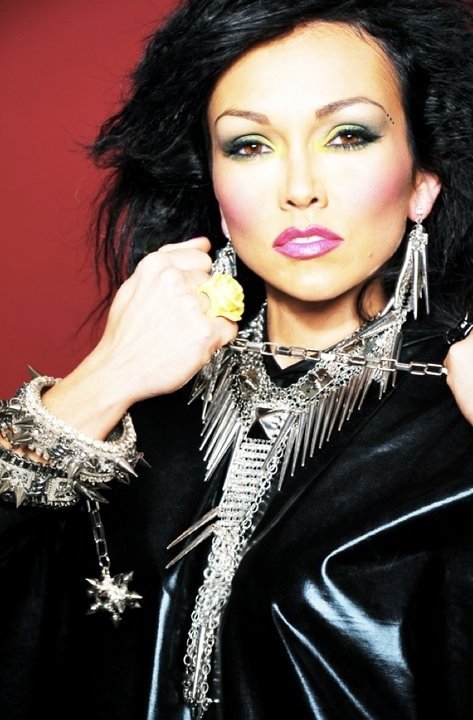 Kandee Johnson is a real sweetheart with some serious talent. She was a celebrity makeup artist but she is now sharing her secrets, tips, and tricks with her fans through her blog, kandeej.com. If you love tutorials, you've gotta 'like' Kandee Johnson on Facebook at: facebook.com
---
5

Amy Doan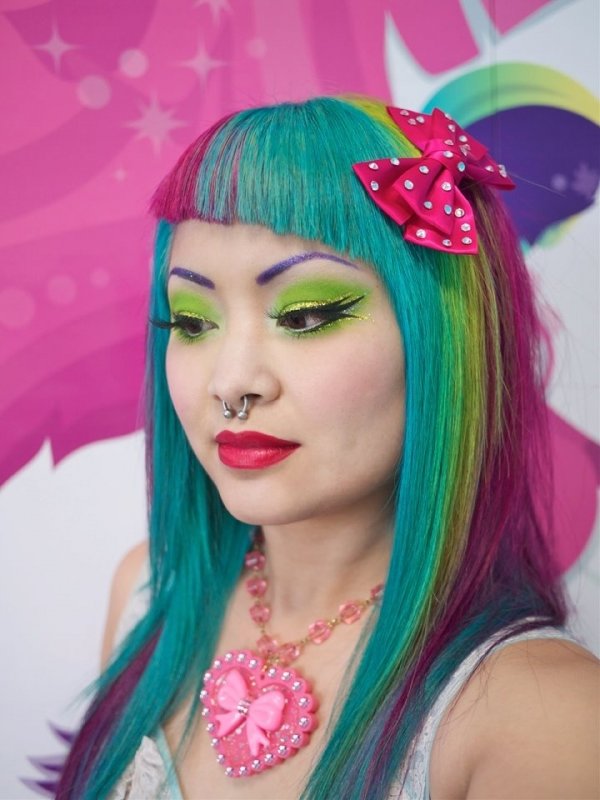 Amy Doan, the founder of Sugarpill Cosmetics, is a fashion and beauty blogger you should check out. While she may be more of a fashion designer and a makeup creator than a blogger, her blog reflects her passions and the result is amazing. Her blog, blog.shrinkle.com is full of her everyday beauty looks and styles. Give her business page a 'like' on Facebook at: facebook.com to see some of her own makeup looks as well as makeup looks by Sugarpill fans and customers.
---
6

Vivienne Pinay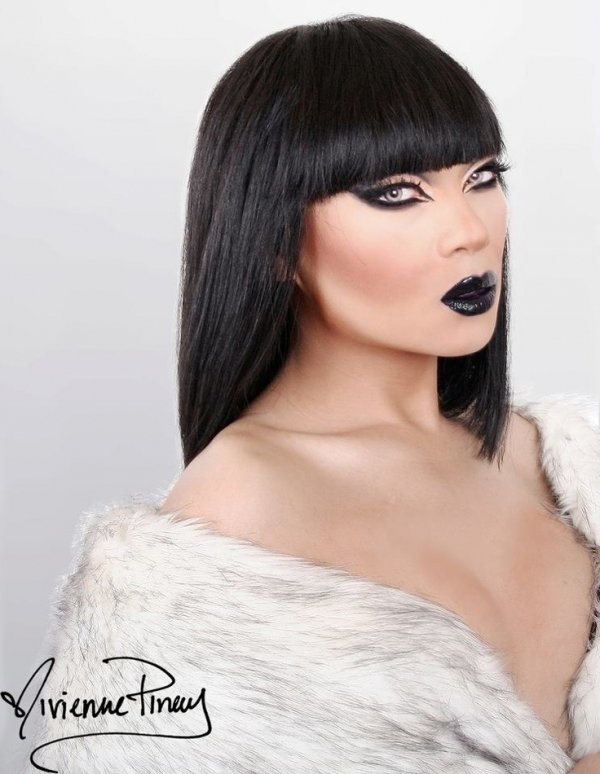 If you watch Ru Paul's Drag Race, you may recognize Vivienne Pinay from Season 5. Viv's passion in life is beauty and fashion and her blog, viviennepinay.com, is her creative outlet. Viv's blog focuses on beauty tutorials complete with links to buy the featured products. To keep up with all things Viv, give her a 'like' at: facebook.com
---
7

Robin Black
Robin Black is most known for her blog, beautyisboring.com. I must admit, this beauty blog is my obsession. All of her work has a distinct style (such as the photo above). Some of her work is gorgeous yet simple, while other creations are bold and dramatic. All of her makeup looks are captured on a Polaroid Camera and then uploaded to Beauty is Boring. To follow Robin's work, give here facebook.com page a 'like.'
I love these 7 makeup bloggers because they continue to inspire and challenge me artistically. Who is your favorite makeup blogger? Tell us about them in the comments along with the link to their Facebook so we can all check them out!
More
Comments
Popular
Recent