The 9 Best 60-Second Makeup Tips ...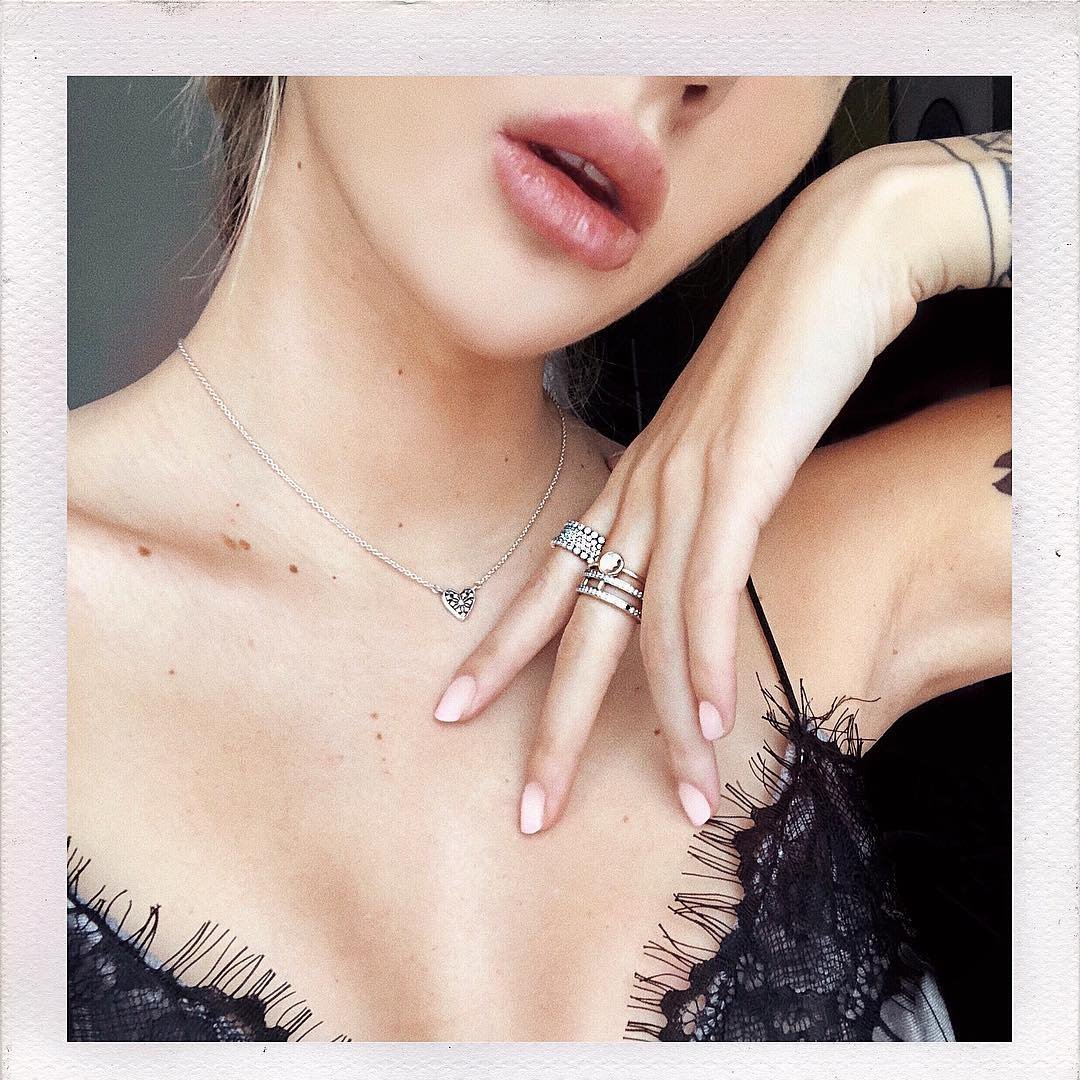 You love to step out of the house looking and feeling great, but you are stuck looking for 60-second make-up tips that actually work! We all have those days when you don't have the time to fix your make-up or pretty your face before hurrying to your destination. You honestly don't need a generous application to look good; just a few quick strokes and fast make-up tips will revitalize your appearance. Contrary to popular belief, looking amazing does not require an hour in front of the mirror. Take a look at my Top 9 best one minute make-up tips that will have you rushing out that door in time and looking great!
1.

Metallic Shadow for Extra Flair
Touch up your eyes with a little metallic shadow, though be sure to select one that brings a spark to your eyes and complements your eye colour. More importantly, the metallic eye shadow must stand out to give the impression of a twinkle. Brush a bit of your favourite into the inner corners of your eyes to really make them pop! This is one of my favorite 60-second make-up tips of all time!
2.

Cover up Fatigue Signs
After a tiring day at work or a long night, you notice your face has a less-than healthy appearance. Perk up by patting concealer onto the inner corners of your eyes, alongside your nose and in the space under your lower lashes. Brush some bronzer on your cheeks to increase their prominence. This process is the best way to appear alive and energized! This is totally how I get through my work-week and one of my 60-second make-up tips that I use all of the time!
Apply your favourite blush on the apples of your cheeks; the colour imparts liveliness to your face, significantly reducing the need for additional make-up. Just a few brush strokes along your cheeks and even on your chin and nose (just to add in a little colour) can totally brighten up your face completely! This 60-second make-up tip is a great way to bring your face to life and it might not even take 60 seconds!
4.

Outline for Perfection
Find a pretty liner similar to your lip colour and trace the contours of your lips, then smooth a lip stain and lipstick for a bold finish. You will get an enhanced pout that is great for any occasion. You could even really bump up that lip colour with a bit lip gloss to really make your lips shine and sparkle!
5.

Trust Loose Foundation
Rather than creams or liquids, dust your face with loose foundation make-up for a natural, fresh-faced look. Moreover, powder foundation make-up is comparatively easier to use for re-touches during the day. This can also get rid of some of the shine that you might experience on your face! This 60-second make-up tip is one that I use every day and it works beautifully!
6.

Highlighter is a Time-saver
A colourless highlighter emphasizes the best features of your face through a light shimmer and small glow. Stroke the highlighter on your cheekbones to enhance your bone structure, spread it under your brow bone, onto your eyelids, and even polish your lips. Your face is saturated in a mild brilliance, and with an added touch of mascara, your look is fantastic.
7.

Taupe Eye Shadow is Magnificent
The colour is quite striking and versatile, and you can wear it irrespective of your skin tone. So finger a bit of taupe eye shadow over your eyelids. It is a wonderful base for brown, navy or black eye-liner –the colour really pops. There are many ways you can wear taupe eye shadow to bring out the beauty of your eyes; create a daytime, night-time or casual look.
8.

Colour-coded Eye Shadows for Vibrancy
One way to intensify the colour of your eyes is to choose a combo of shadows and liners in the same hue that brightens your eye colour. Green eyes are best highlighted with purple while blue eyes sparkle with pretty shades of brown and violet. Many eye shadow quads are specifically designed for your eye colour, or select a special shadows line that is colour-coded.
Many Hollywood stars have achieved a gorgeous look by clearly defining their eyebrows- using an eyebrow pencil to create graceful arches. Great brows have been found to completely change a person's face as they frame the eyes and are quite expressive. Filling in your eyebrows to make them darker or even just stand out more is another 60-second make-up tip that totally transforms your entire face, instantly!
Test out these 60-second make-up tips and see how well they work out for you! There's no need to spend a lot of time when you're running late; in a few minutes you'll look absolutely fabulous. Do you have one minute make-up tips or ideas you that save you in a pinch? Please share in the comment section.
Top Image Source: tumblr.com
{{#comments_count}} Show Commnents ({{comments_count}}) {{/comments_count}}