7 Worst Makeup Mistakes to Avoid if You Have Acne ...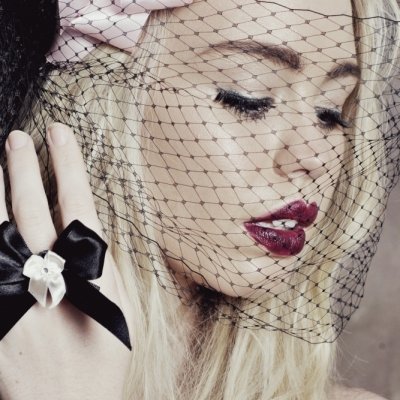 The words "worst makeup mistakes" usually pertain to too much blush or the totally wrong shade of foundation, but in terms of how some mistakes can affect your skin, it's important to listen up. Women with acne-prone skin need to take extra special care to avoid products and techniques that can actually worsen the condition of acne. Thankfully there are steps that can be taken to avoid further breakouts and even help improve your skin. Check out this must-see list of the worst makeup mistakes to avoid.
While this may seem like a no-brainer, one of the worst makeup mistakes that is all too common is sleeping in your makeup. As tempting as it may be to just jump into bed after a long night with a full face of makeup—don't do it! Not only are you sleeping in pore-clogging makeup, but also the sweat, dirt, and oil from the day's activities. Use a gentle cleanser and toner at night to wipe away all traces of makeup and oil and follow-up with an oil free moisturizer to keep your skin soft and supple.
It's so important to be conscious of what ingredients you're putting on your face to avoid doing further damage to your skin, so look for words like non-comedogenic (meaning it won't clog your pores) and oil-free when choosing a foundation. The last thing you want on your acne-prone skin is oily, pore-clogging makeup, right?
Speaking of foundation, if you're a liquid kind of gal, try switching to mineral foundations instead. Mineral foundations are often free of fragrances, parabens, preservatives, and chemical dyes, which can cause skin irritation. It's also much lighter and looks more natural, plus the coverage is still extremely notable, especially if you're looking to cover up pesky pimples and skin discoloration.
Think about it: putting makeup on your face with oily, dirty brushes means buffing that oil and dirt into your skin—yuck! Take the time to clean your brushes at least once a week to rinse away all the gunk from your face and makeup. Even if your face is clean when applying makeup, your brushes can still accumulate oil, dirt, and bacteria. To clean your brushes, use warm water and a gentle shampoo and clean your brushes gently with your hands until the water runs clear. Set them on a paper towel and let them dry overnight.
5.

Be Careful with Concealer
Concealer may seem like a secret weapon against acne in that it covers up blemishes and reduces redness. However, sometimes you can be making the situation worse by clogging the pore even further, or making the pimple stand out by caking makeup on over it. Instead, opt for a light, oil-free concealer and dab it on with either a (clean) makeup brush or sponge. Avoid using your fingers because they can carry dirt and bacteria.
As appealing as powder may seem for acne-prone skin, it's important to tread lightly here. Buffing on a large amount of powder clogs pores and doesn't allow your skin to breathe. Instead, dust a loose powder lightly onto the skin for just a few seconds in order to set the makeup and ward off shine without caking.
This may seem like another no-brainer, but truly, taking a day off from makeup is so good for your skin. Find at least one day a week to allow your skin to just take a breather. If you can, try wearing less and less makeup throughout the week until you can get to a point where full-coverage makeup is a thing of the past. I know it can be really nerve-wracking to show broken-out skin and discoloration to your friends and co-workers, but wearing less makeup coupled with proper skincare can really do your skin a world of good and even help your skin to improve.
Do you have any makeup tips that have helped your skin? Please share!
{{#comments_count}} Show Commnents ({{comments_count}}) {{/comments_count}}