20 Ways to Go 'Barely There' with Your Makeup ...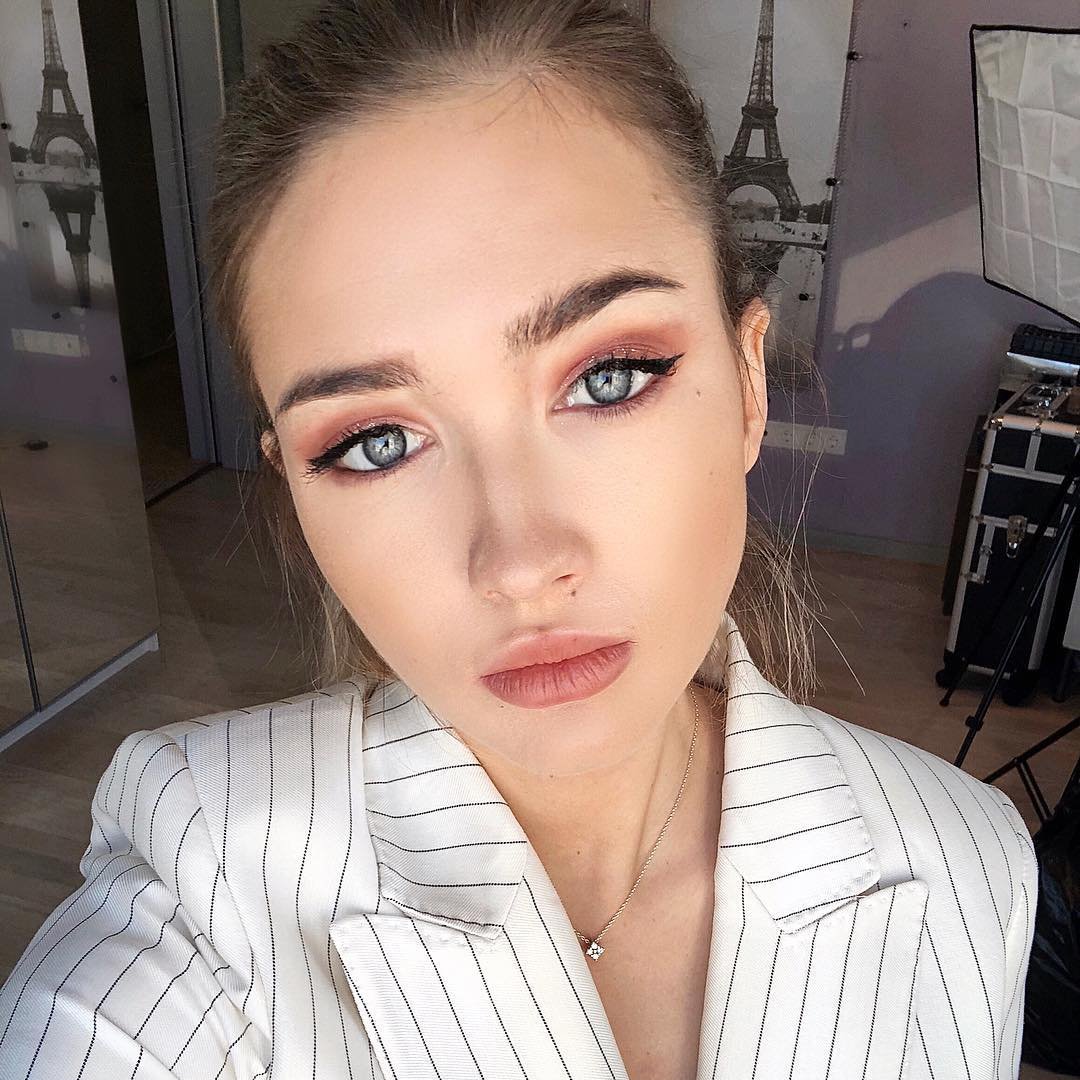 One of the newest fads in makeup is 'barely there' makeup! I have a really hard time going with 'barely there' makeup, because I love my eyeliner, my foundation and my mascara, but when I tried these tips? I couldn't believe how easy it was to go with a natural makeup look! Not only will it take way less time to do your makeup in the morning, but I can promise, that these 'barely there' tips will help keep your skin fresh and you will look beautiful! So, you ready to dive in?
When you are going with a 'barely there' makeup look, the first step is prepping your skin! Trust me ladies, your skin is going to be your canvas and it's gotta look good! So exfoliate, use some great cleanser and make sure that it glows. I actually use a face mask at least once a week, just to pull all of the toxins out of there!
Next up is priming your eyes. A 'barely there' makeup look is not complete without at least a little bit of eye makeup. Even if it is just mascara, you want your eyes to have something to cling to and for your eye makeup to really stick. Just a dab of primer under your eyes, along the brow line and your lids, and you should be set!
Whenever possible, when you are going with the 'barely there' look, you've got to skip the foundation! After all, that is typically what weighs you down and takes the most time, right? So skip it and just go fresh-faced. Below, I've got some additional tips to follow if you can't skip the foundation, but still want to have barely any makeup on.
Just because you are going fresh-faced, doesn't mean that you can't conceal the zit or pimple that you have on your face. Concealing all of those imperfections is going to make your skin seem completely flawless. This tip also ensures you feel confident going without all of the heavy makeup that you are typically used to wearing.
Always, before you head out anywhere, make sure that you are moisturizing your skin. This should come after the cleansing and exfoliating! You want your skin to feel hydrated, but not look too thick or weighed down. Choosing a moisturizer might be a little hard, but I always opt for lightweight over heavy.
6.

Let Your Skin Be Your Guide
Getting that 'barely there' makeup look is all about letting your skin be your guide and letting it really talk to you. This means that if you have to find some foundation that works for you, do it! But keep it light. Your skin is your canvas, girls, remember that!
Remember when I said that playing up the eyes is the key to this type of makeup look? It's so true! Mascara is something that is essential when you are going 'barely there' with your makeup. However, you don't want to overdo it! Just do a little bit of mascara, just to draw out your eyes.
A little bit of shimmer on your eyes can really make your eyes appear like they are coated in eye shadow, when really you just dusted on a bit of shimmer powder! For me, because my eyes are green, I always opt for the gold shimmer powder. It really makes my eyes appear that much greener!
Another 'barely there' makeup trick is all about lip stain instead of lipstick. Below, I've got three different options for your lips if you are looking to keep it simple, but still want something there to shine. Lip stain is one of my favorite ways to add in a little color – but it can get tricky to line your lips.
Chapstick is a standard in my makeup bag, just because not only does it hydrate your lips, but chapstick will make them kissable soft and oh-so-tempting. The only problem with chapstick is that it does not make your lips shine and shimmer. Instead, if you are looking for that, see the next tip!
Lip gloss is my favorite, favorite, favorite 'barely there' makeup tip! Not only will it make your lips shine and shimmer, but it'll also make them appear bigger and brighter! For me, I always pick out a tinted lip gloss, that way I still have a little bit of color, but also it's super easy to put on!
While eyeliner might seem like a good idea for a 'barely there' makeup look, you should actually just skip the eyeliner. It doesn't typically look natural and while it can make your eyes really pop, you want something more natural in this look. This one was a hard tip for me to follow!
Even though you want to go with a 'barely there' makeup, sometimes you just have to have foundation. There are tons of different options for foundation and foam foundation is one of them! This foundation is super lightweight, totally covers everything and makes you look completely natural!
14.

Define Your Cheekbones
There are tons of ways that you can define your cheekbones, without all of the makeup on there. While most of the tips out there are all about defining with bronzer, you can actually define with just a little bit of blush, which you are going to use anyway, right? Just apply a small amount of darker blush along the underside of your cheekbones and you'll see a huge difference!
Of course, you don't want to forget about why you are using blush, right? After you define your cheekbones with the blush, make sure that you also are using a blush that will give you that summer glow too. For me, I always use a blush that is on the pink side, versus something darker.
Again, if you absolutely need to have some foundation, why not go with a BB cream or even a tinted moisturizer? This 'barely there' makeup tip really works to make your skin completely flawless, but still have barely any makeup on. Just a little bit of BB cream goes a really long way, girls!
When you are working on concealing all of those imperfections that we talked about earlier, you also want to make sure that you're hiding any of the dark circles that you have under your eyes too. Just a little concealer dabbed under your eyes can really make them pop without a whole lot of effort or work!
18.

Eliminate Shine with Powder
If you're like me, you probably have a ton of shine on your face after you moisturizer and exfoliate, right? Well girls, just a few dabs and swipes of your powder brush can eliminate all of that shine. At the same time, it will really make sure that your skin looks absolutely beautiful!
The key to the 'barely there' look is all about downplaying the makeup. You want to make it seem like you aren't wearing any makeup at all. This means that you've got to downplay your eyes a little girls by going with neutral colors, instead of bright and brilliant colors.
Finally, the last tip that I have for the 'barely there' makeup look is all about the shimmer. If you really want the look of a sun-kissed face, you've got to get the shimmer powder! Shimmery powder will not only take away the shine, but it'll add a glitter that is so pretty!
So girls, there you have it! My top 20 'barely there' makeup look tips! What other tips do you have when you're going for the 'barely there' makeup look?
Top Image Source: wikifeet.com
{{#comments_count}} Show Commnents ({{comments_count}}) {{/comments_count}}